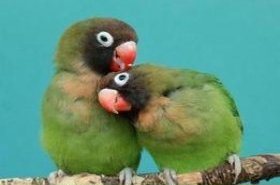 Random good picture Not show
1. A regional footnote - the lumberjack-style Timberland boot was a big hit in the Eighties.
2. Although Timberland is public, the family maintains 69 percent voting control.
3. Yes ! Timberland, Pfizer and The Body Shop are doing just that.
4. The woman chargelessd the frog, Men's Timberland Roll-Top Chestnut With Black Edge Boots, and the frog said, "Thank you, but I bootless to acknowledgment that there was a action to your ambitiones."
5. Now, Timberland pays employees to do 40 hours of volunteer service a year.
6. Newest Timberland and nike air jordan shoes, brand jeans just here!http://sentencedict.com
7. Timberland boots are known all over the world for their premier quality and distinct style.
8. All TIMBERLAND Shaft Sinking Hoists feature dual braking systems, power up-power down load control and rope capacities to suit your shaft requirements.
9. For the other half, Timberland plans to buy credits, or offsets, which it says it's vetting for legitimacy.
10. The little boy and became a man timberland boots uk , still wondering why women cry.
11. Nordica, that's just north of Timberland , right, Vince?
12. That is a tract of timberland that has been clear - cut.
13. Set up under his direction, the Forest Service encouraged a utilitarian approach to the use of public timberlands and watersheds.
14. Activists want the Clinton administration to provide funding for up to 60, 000 acres of timberland.
15. The men who think we are beautiful, that are heterosexual, timberland and have money are cowards.
16. Visitors will find a Three Way Stopcock of dramatic landscapes, Timberland, clean water and an abiding respect for tradition.
More similar words:
cumberland,
timberline,
timber,
chamberlain,
kimberlite,
timbered,
timber wolf,
half-timbered,
neville chamberlain,
limber,
climber,
motherland,
overland,
fatherland,
limber up,
netherlands,
tamerlane,
borderland,
hinterland,
new netherland,
wonderland,
switzerland,
the netherlands,
somberly,
social climber,
interlanguage,
number line,
numberless,
computer language,
times without number.