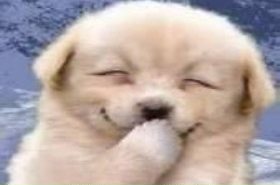 Random good picture Not show
1. Routine postoperative thyroxin replacement therapy can help to reduce the postoperative recurrence of NG.
2. The relationship between the static value of thyroxin and the reaction coefficients of various physiologic chemical reactions upon the producing thyroxin is clarified.
3. Conclusion: Observation of serum thyroxin levels may be one marker to evaluate the severity and prognosis of hepatitis B.
4. A positive correlation was found among the triiodothyronine, thyroxin and thegastrin from the study.
5. Blue also stimulates the thyroid gland to release thyroxin, a hormone that regulates metabolic rate.
6. Numerical simulation of the thyroxin producing process of a human body is presented to analyze the dynamic and static variation laws of the process.
7. Methods Using radiation immune assay(RIA) to detect of serum thyroxin of 33 patients with grave hepatitis, 39 patients with acute hepatitis and 30 healthy persons.
8. Objective To study the relationship between metabolizing disorder of serum thyroxin and the degree of liver damage in patients with grave hepatitis and its clinical significance.
9. Objective :To investigate the association of the cause of melasma with thyroxin and microelement .
10. Conclusions: Antiarrhythmics can reduce cardiac muscle hypertrophy induced by L thyroxin.
11. In the first 20 weeks of gestation, neural development of the fetus is mostly dependent on thyroxin from the mother.
12. Iodine: Vital for cell metabolism and necessary for production of thyroxin, which regulates the metabolic energy.
12. Sentencedict.com try its best to gather and build good sentences.
13. Objectives: To investigate the effects of Antiarrhythmics in the treatment of cardiac muscle hypertrophy induced by L thyroxin.
14. There was no recurrent case when 45 patients underwent reoperation and were treated with thyroxin.
15. Conclusion: 131I uptake test can show the ability of I uptake for thyroid only and KCl4 release test can reflect the activity of TPO for thyroxin anabolic process.
16. To the patients using phenytoin sodium, it normally does not need to add thyroxin.
17. The simulation results provided in this paper can be utilized as some reference data for clinical pathogeny analysis of some thyroxin diseases.
18. One major precaution: Pregnancy should be avoided for 6 months after radioactive iodine therapy. Also, thyroxin dose should be stabilized before getting pregnant again.
More similar words:
thyrotoxic,
thyrotoxicosis,
thyroid,
euthyroid,
thyroiditis,
thyrotropin,
hypothyroid,
thyroid gland,
hyperthyroid,
parathyroid,
thyroidectomy,
hyperthyroidism,
hypothyroidism,
parathyroid gland,
parathyroidectomy,
hyperparathyroidism,
box in,
toxin,
peroxide,
dioxin,
boxing,
proximal,
hydroxide,
peroxisome,
proximate,
proximity,
approximate,
boxing day,
endotoxin,
aflatoxin.