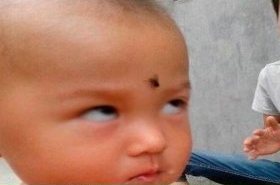 Random good picture Not show
1. Just do whatever you think fit - I'm sure you'll make the right decision.
2. Sort out the problem in any way you think fit.
3. You must do as you think fit .
4. Do as you think fit.
5. Strong did not think fit to question his patron any further at that time.
6. Just do as you think fit!
7. You can make any changes you think fit and send it back to us.
8. Which color do you think fit her best?
9. Those who, regardless of objective conditions think fit are less likely to succeed.
9. Sentencedict.com try its best to gather and make good sentences.
10. Make any alterations as you may think fit.
11. I think fit to refuse.
12. You bring us news of what the public prints Think fit to say upon our royal performance?
13. For example, planning authorities may grant planning permission unconditionally or subject to such conditions as they think fit.
14. Asthe money owing to the company, we may just fro his salary if you think fit.
15. We shall leave it entirely to your descretion; do as you think fit.
16. To open a current account with themselves for the Company and to advance any money to the Company with or without interest and upon such terms and conditions as they shall think fit.
More similar words:
think nothing of it,
think nothing of,
think,
monkfish,
think out,
think of,
thinker,
bethink,
unthink,
think up,
think on,
rethink,
thinking,
methinks,
think upon,
think of as,
think over,
think tank,
thinkable,
think about,
think back,
think aloud,
doublethink,
think twice,
unthinking,
groupthink,
to think big,
think a lot of,
thinking cap,
unthinkable.