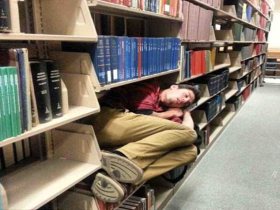 Random good picture Not show
1. But it is clearly a small, vicious theropod similar to the velociraptors that chased the kids around the kitchen in Jurassic Park.
2. In that sort of environment even a big theropod would constantly have been looking over its shoulder.
3. Theropod dinosaurs did not share this feature.
4. Paleontologists believe the meat-eating theropod dinosaur was light, agile and very fleet of foot, with three large slashing claws on each hand.
5. The feathered theropod dinosaur is of great importance to scientific studies on origin and early evolution of bird, origin and early evolution of feathers as well as origin of bird' s flight.
6. The strongest support for this theory of theropod gigantism comes from what is known about the rise of T. rex, however.
7. Paleontologists are now carefully studying the closest theropod relatives of birds for clues to how this transition occurred.
8. The discovery of Eoraptor has opened a window into the early evolution of theropods.
9. Herein described is the first discovery of large sized theropod dinosaur footprints from the Middle Jurassic deposits of Yima, Henan Province of China.
10. Now we must acknowledge that birds are a group of the feathered theropod dinosaurs that evolved the capacity of powered flight.
10. Sentencedict.com try its best to collect and build good sentences.
11. Birds are really a kind of specialised winged and flying theropod dinosaur, " said Professor Jose Sanz of the Universidad Autonoma de Madrid."
12. The consequence of these amazing fossil finds has been a simultaneous redefinition of what it means to be a bird and a reconsideration of the biology and life history of the theropod dinosaurs.
13. Since then, however, scientists have found a number of well-preserved theropod fossils with many more featherlike structures, corresponding to downy feathers and feathers with vanes.
14. It was the fossil of a small, short-armed 125-million-year-old theropod, Sinosauropteryx, which had one extraordinary feature: a layer of thin, hollow filaments covering its back and tail.
15. "This form of behavior — independence, locomotor capacity, parental care and development — could be similar to the life history of the theropod," he said.
16. In 1996, Chinese paleontologists discovered an exquisitely preserved fossil of a miniature theropod, called Sinosauropteryx, that had whiskerlike structures on its head and back.
17. A member of the Dromaeosauridae of dinosaurs, it was a bird-like theropod dinosaur, which flourished during the Cretaceous Period.
18. "Raptors look quite a bit like dinosaurs but they have much more in common with birds than they do with other theropod dinosaurs such as Tyrannosaurus," Ruben said.
19. Perhaps the time has come to finally accept that archaeopteryx was just another small, feathered, bird-like theropod fluttering around in the Jurassic.
20. Scientists said they worked out the diet of 90 theropod species and found that a surprisingly large proportion were plant eaters.
21. Animal fossils uncovered at the sites revealed a sharp fall in the population of crurotarsans, while theropod footprints became larger and more common as the dinosaurs grew in number and size.
More similar words:
gastropod,
chiropody,
arthropod,
chiropodist,
zero point,
seropositive,
cephalopod,
monopodial,
brachiopod,
dropout,
drop out,
drop off,
drop-out,
crop out,
drop-off,
drop on,
apropos,
propose,
drop over,
troponin,
propound,
propolis,
proposal,
proponent,
proposed,
apropos of,
micropore,
acropolis,
tropopause,
hydroponic.