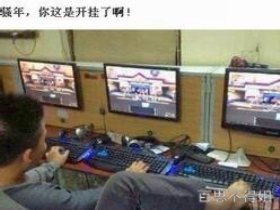 Random good picture Not show
1. The flood swept away many homes.
2. The flood came about as a result of the heavy spring rains.
3. The insurers will need to assess the flood damage.
4. The flood last year was a terrible catastrophe in which many people died.
5. The heavy rain was the cause of the flood.
6. The dam secured the city from the flood.
7. The tides at highest mark regorge the flood.
8. I saved the animals from the flood.
9. Sandbags will hold the flood waters back for a while.
10. The flood caused serious destruction to the village.
11. Several charities sent aid to the flood victims.
12. The flood on the road eventually drained off into the ditch.
13. The flood waters fell,[http://sentencedict.com] depositing mud over the whole area.
14. The flood has left villagers and animals desperately scavenging for food.
15. The flood was overwhelming and the city was soon drowned.
16. The flood waters gradually subsided.
17. The UN appealed for help with the flood of refugees crossing the border.
18. The flood of refugees continued unabated.
19. The soil was washed away by the flood, exposing bare rock.
20. Eventually the flood waters began to subside.
21. The flood started and we had to seek higher ground.
22. The flood did irreparable damage to the building.
23. The heavy rain caused the flood.
24. Nothing could stop the advance of the flood waters.
25. The flood affected the town and surrounding villages.
26. Barriers were built to keep back the flood water.
27. The flood water had caused tremendous damage.
28. They collected a purse to help the flood victims.
29. We had about ten hours' warning, so we were able to minimize the effects of the flood.
30. The dam was not strong enough to hold back the flood waters.
More similar words:
take the floor,
have the floor,
price floor,
dance floor,
flood,
flooded,
flood in,
flood out,
flooding,
floodlit,
floodgate,
flood tide,
flood plain,
floodlight,
floodwater,
flash flood,
floodplain,
noah's flood,
flood insurance,
on the fly,
in the flesh,
teflon,
ice floe,
free flow,
deflower,
add fuel to the flames,
defloration,
floor,
floozy,
flooey.