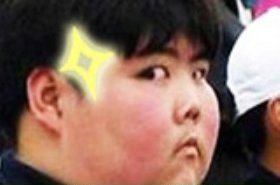 Random good picture Not show
1. He lost the tennis match by default.
2. Who won the tennis match?
3. The final game of the tennis match was a real spellbinder.
4. He drubbed his opponent in the table tennis match.
5. I'm playing in a tennis match this Sunday.
6. Well, no, but an interesting verbal tennis match did take place.
7. Adam recalled the table tennis match.
8. After the tennis match the boys devoured the sandwiches in seconds.
9. He watched the two student sections like a tennis match, his head swiveling back and forth as the refrain continued.
10. During a tennis match, the movements of the foot can gradually loosen laces.
11. I accepted her challenge to a tennis match.
12. How long does a table tennis match usually last?
13. I have to play in a tennis match on Friday.
14. Smith and Newcombe are playing in the big tennis match.
14. Sentencedict.com is a sentence dictionary, on which you can find nice sentences for a large number of words.
15. They both played in the tennis match.
16. So who won today's tennis match?
17. He umpired in the tennis match.
18. We just had a table - tennis match with Class Two.
19. In consequence of the rain, the tennis match was delayed.
20. The champion blew up and lost the tennis match.
21. There is a tennis match on the tennis court.
22. They decided to knock up a table tennis match.
23. He last played a competitive tennis match at the beginning of March, and does not expect to compete again until the Stella Artois .
24. Can you ask the majordomo in the hotel to get tickets for the tennis match?
25. Let's hope the sunny weather keeps up for Saturday's tennis match.
26. Celestine had remained totally silent, her eyes moving as in a tennis match between her professor and Leah.
27. Bill boasted that he was always the prize - winner in tennis match.
28. Therefore, it appears essential to research the service technique and tactics characteristics in tennis match .
29. She said she had to get hyped up before the tennis match.
30. Tom is playing ( against ) John in the tennis match.
More similar words:
mismatch,
mismatched,
mismatching,
tennis,
tennis ball,
table tennis,
tennis club,
tennis court,
lawn tennis,
tennis elbow,
tennis player,
tennis racket,
Dennis,
centennial,
match,
bicentennial,
matched,
matchup,
rematch,
matching,
matchbox,
thatcherism,
unmatched,
matchlock,
matchless,
matchable,
love match,
matchwood,
test match,
organismal.