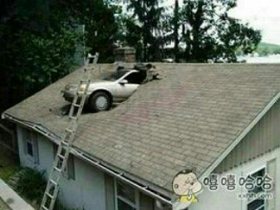 Random good picture Not show
(1) A television camera panned the stadium.
(2) There's a closed-circuit television camera in the reception area.
(3) Television camera crews broadcast the event all round the world.
(4) The television camera was linked to a computer.
(5) Outside Number 10 itself there was a solitary television camera crew.
(6) The television camera captured his sheepish grin as he stepped from the train.
(7) There is just one television camera for filming.
(8) Reagan's aptitude in front of the television camera, his ability to project a positive image, has been a priceless political asset.
(9) Magnetic tape recorder, television, television camera, nylon, plastic product and so on budding.
(10) There was a television camera crew on board.
(11) He spoke naturally in front of the television camera.
(12) Its payload can include a color television camera and a forward - looking infrared sensor.
(13) A small ,(sentencedict.com) portable television camera used especially for on - the - scene videotaping.
(14) The television camera frizzed out.
(15) The television camera fritzed out.
(16) Smoke could be seen seeping in front of the television camera.
(17) He was reading from two teleprompters strategically set up outside the tight television camera shot.
(18) The utility model relates to a box-type cable reel, which is used for a television camera shot[sentencedict .com], a field operation and other places where power supply needs connecting.
(19) A photosensitive surface, as in the iconoscope of a television camera.
(20) His wife egged him on to buy a color television camera.
(21) It contains a number of scientific instruments, including a television camera.
(22) There is one city dweller that doesn't respect this delicate social contract: the closed-circuit television camera.
More similar words:
television,
television set,
cable television,
television screen,
televise,
in camera,
revision,
prevision,
revisionism,
revisionary,
revisionist,
peripheral vision,
concentration camp,
camera,
cameras,
tv camera,
bicameral,
cameraman,
unicameral,
camera angle,
detention camp,
vision,
digital camera,
camera obscura,
division,
visional,
envision,
supervision,
visionary,
provision.