Synonym:
call,
call up,
phone,
ring,
telephone set,
telephony.
Similar words:
elephant,
phone,
telescope,
telecommunications,
honor,
photo,
catch on,
honestly.
Meaning: ['telɪfəʊn] n. 1. electronic equipment that converts sound into electrical signals that can be transmitted over distances and then converts received signals back into sounds 2. transmitting speech at a distance. v. get or try to get into communication (with someone) by telephone.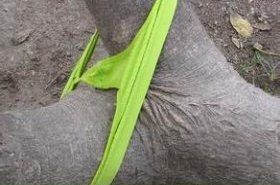 Random good picture Not show
1. There are three ways of spreading news-- telegraph,
telephone
, and tel-a-woman.

2. The telephone rang. Catherine hesitated, debating whether to answer it.
3. The telephone rang and interrupted my train of thought.
4. A telephone belongs in every home.
5. The black crow perched on the telephone pole.
6. His hand strayed to the telephone.
6. Wish you will love sentencedict.com and make progress everyday!
7. In a coded telephone warning, Scotland Yard were told four bombs had been planted in the area.
8. Her name is listed in the telephone directory.
9. Reservations can be made by telephone.
10. The commercial telephone service was no longer operative.
11. Massive investment is needed to modernise the country's telephone network.
12. Someone had cut the telephone wires.
13. You can reserve seats over the telephone.
14. Please telephone this number if you require any further information.
15. The telephone wire is cut off in this house.
16. Communication with other countries was difficult during the telephone and postal strike.
17. I'll give you my address and telephone number.
18. Someone has been listening in on my telephone conversation.
19. There's a telephone call for you,[sentencedict.com] Mr Baron.
20. The telephone is her lifeline to the rest of the world.
21. The connection of our telephone took hours.
22. The telephone rang and Pat answered it.
23. The government illegally eavesdropped on his telephone conversations.
24. He will have been heartened by the telephone opinion poll published yesterday.
25. There was a long interval before he anwsered the telephone.
26. She had nearly got out of the bath and put on her clothes when the telephone rang.
27. She was reading a book, but set it by when the telephone rang.
28. Swimming pools usually come under 'leisure centres' in the telephone directory.
29. I had just popped out for a breath of fresh air,and missed your telephone call.
30. Modern office buildings have false floors, under which computer and telephone wires can be laid.
More similar words:
elephant,
phone,
telescope,
telecommunications,
honor,
photo,
catch on,
honestly,
touch on,
metaphor,
switch on,
photograph,
tell,
photographer,
photography,
tell on,
lately,
privately,
satellite,
desperately,
ultimately,
fortunately,
accurately,
definitely,
deliberately,
approximately,
elect,
be left,
eleven,
select.