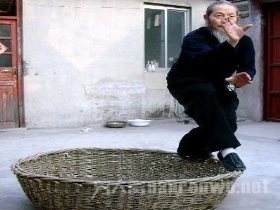 Random good picture Not show
1. The telephone wire is cut off in this house.
2. A mouse has gnawed its way through the telephone wire.
3. Who nipped off the telephone wire?
4. He has ripped the telephone wire out, so we can't call the police.
5. A dry laugh echoed down the telephone wire.
6. I ripped out the telephone wire that ran through to his office.
7. It is illegal to tap a telephone wire.
8. A kite dangles from a telephone wire.
9. The police had tapped her telephone wire and listened in on her conversation with her confederates.
10. I cut the telephone wire behind your desk.
11. A modem that uses standard telephone wire and connectors and that plugs directly into a telephone jack, eliminating the need for an intermediary telephone.
12. Support IT department on telephone wire.
13. Use it to color or to help adhere telephone wire to clay.
14. There was a wrecked kite dangling from a telephone wire.
15. In summer, we sit on the porch Like birds on a telephone wire.
15. Sentencedict.com try its best to gather and make good sentences.
16. Q : Why was the crow perched on a telephone wire?
17. We design the special interface circuit between the message accounting device and the telephone wire.
18. Also it can modulate measured data and perform remote transmission via carrier line and telephone wire.
More similar words:
telephone directory,
telephone,
telephony,
telephonic,
by telephone,
telephone box,
telephone set,
telephone call,
telephone bill,
telephone book,
on the telephone,
telephone booth,
telephone company,
telephone network,
telephone number,
telephone operator,
telephone exchange,
telephoto,
telephoto lens,
mobile phone,
rewire,
live wire,
a live wire,
under the wire,
elephant,
persephone,
wireless,
elephantine,
teleport,
wireless set.