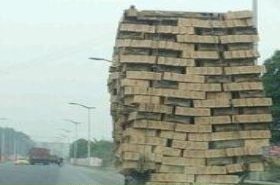 Random good picture Not show
1. The black crow perched on the telephone pole.
2. They erected a telephone pole.
3. He showed me how to draw a telephone pole.
4. A mockingbird trilled from atop a telephone pole.
5. I hit a telephone pole while backing out.
6. I ran into the telephone pole.
7. The car hit against the telephone pole.
8. Tie to secure objects such as a telephone pole (without a supporting "guy" wire), wall, hitching post, tree,(Sentencedict.com ) or a trailer that is secured by attachment to a vehicle.
9. Near our house is a telephone pole, a falcon sat almost every day.
10. A single antelope stood in the line of shadow of a telephone pole.
11. Against the law to tie a giraffe to a telephone pole or street lamp.
12. On the way there their car slammed into a telephone pole - killing them both instantly.
13. The car slid off the road smack dab into a telephone pole.
14. The boy on the bicycle went bang into a telephone pole.
15. Being very excited, he put the car in reverse and backed into a telephone pole.
More similar words:
telephone,
telephony,
telephonic,
by telephone,
telephonist,
telephone wire,
telephone set,
telephone call,
telephone box,
telephone book,
telephone bill,
on the telephone,
telephone company,
telephone booth,
telephoto lens,
telephone network,
telephone number,
telephone service,
telephone operator,
telephone exchange,
cellular telephone,
telephone interview,
telephone directory,
telephoto,
mobile phone,
teleport,
pole position,
lodgepole pine,
teleportation,
telegraph pole.