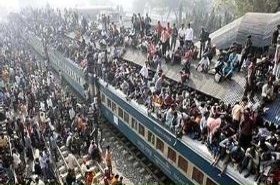 Random good picture Not show
1. Dexter parked the car next to the first telephone kiosk they chanced across on the way back to Reading.
2. A fire was also started in a nearby telephone kiosk.
3. She spotted a telephone kiosk, and stopped to look in the telephone directory.
4. Maybe she should be flattened by a telephone kiosk on a wavering winch.
5. In front of National Assembly Memorial Hall, cute telephone kiosk, and you can see the street outside.
6. A telephone kiosk with height glazing and folding door can also act as a rain shelter.
7. ''I took a pan to a red telephone kiosk down the road, sat on it, hoping and praying no one would come along and take me off to a nut house , '' he said.
8. There is a wartel [telephone kiosk] in here and you can also buy a cellphone.
8. Wish you can benefit from our online sentence dictionary and make progress every day!
9. A telephone kiosk with sculptures outside was designed to provide highest convenience for users.
10. Phone cash goes Thieves broke into a cash box in a telephone kiosk at Braintree railway station and stole about £300.
More similar words:
telephone,
telephony,
by telephone,
telephonic,
telephone set,
telephonist,
telephone wire,
telephone box,
telephone call,
telephone pole,
on the telephone,
telephone bill,
telephone book,
telephone booth,
telephone company,
telephone number,
telephone network,
telephone operator,
telephone service,
telephone exchange,
cellular telephone,
telephone interview,
telephone directory,
telephoto,
telephoto lens,
kiosk,
mobile phone,
elephant,
telekinetic,
telekinesis.