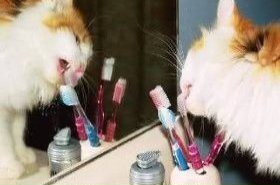 Random good picture Not show
1. Ray LaHood, R-Ill., said in a telephone interview Friday.
2. Could she do a telephone interview?
3. From that, one goes to a telephone interview with the parents.
4. In some cases, a telephone interview will be held in lieu of a personal visit.
5. Interior Secretary Bruce Babbitt said in a recent telephone interview.
6. Then, Ali surfaced in a front-page telephone interview in the Washington Post.
7. Computer-assisted telephone interview does make it possible to apply sequential sampling in large social survey because of its function of instant data operation and management.
8. The telephone interview will arranged at a convenience time between both parties.
9. Methods descriptive study and telephone interview.
10. Telephone interview: the two Chinese women who participate in influencing US election.
11. In a telephone interview from Bujumbura, UNICEF representative, Francoise Grullos, told VOA many of the children were as young as 10 when they were recruited by the FNL.
12. In a telephone interview on the French international television station France24, Lamia Chakkour said that she was stepping down with immediate effect.
13. Subsequently, a telephone interview with journalists Michelia agent, that is, high - shan , his wife.
13. Sentencedict.com is a online sentence dictionary, on which you can find good sentences for a large number of words.
14. '" van Bibber said during a telephone interview. "And they will do it in a clever way that we hadn't thought about.
15. Design Detailed personal interview and physical assessment of physically disabled adults; personal or telephone interview with carers.
16. These were very timely rains and outside markets are probably giving buyers hesitation, " Stevens said in a telephone interview from Mandeville, Louisiana."
17. "It is only a hope, an idea, " Moscati said in a telephone interview. He stressed that the recording label would have to buy the rights from the Vatican.
18. "This is very exciting, because mankind has always thought about being invisible or having invisibility cloaks," Ergin told the reporters in a telephone interview.
19. We interview all the applicants, no offer letter will be issued without any interview, or purely based on telephone interview.
20. Most doctors believe people should have between 20 to 30 nanograms per millilitre of the vitamin in their blood, he added in a telephone interview.
21. And taking spinal fluid requires a lumbar puncture, an often painful procedure many people would rather avoid, O'Bryant said in a telephone interview.
22. "It's just because we do the show in six days, and we're stupid and we just threw it together, " Matt Stone, who created "South Park" with Trey Parker, said Friday in a telephone interview.
23. Those in the top third for adherence, she said in a telephone interview, were cognitively the equivalent of two years younger than those in the bottom third.
24. Punctuality , Not just on time[Sentencedict.com], but a little early for each site and telephone interview.
25. "Whether they declare that we are in the post-peak phase or not, it will be very important for them to say that the decision is tentative," Sandman said in a telephone interview.
26. "Our clients are facing some challenges now, " Seth Thomas Pietras, senior vice president of Qorvis Geopolitical Solutions, said in a telephone interview from Dubai.
27. Private placements will cover operating costs, De Laurentiis said in a telephone interview.
28. It was unclear if the suspects or victims were university students, university spokesman Warwick Sabin said in a telephone interview.
29. "We've seen a sustained drop in global volumes, " Henry Stern, a senior security analyst at Cisco Systems, said in a telephone interview from San Francisco.
30. "There are things like whether or not a child is receptive to new things, whether they are frightened of strangers, whether their mood is cheerful or not, " Pickett said in a telephone interview.
More similar words:
telephone service,
interview,
interviewee,
interviewer,
interviewing,
job interview,
exit interview,
telephone,
telephony,
employment interview,
telephonic,
by telephone,
telephone set,
telephone box,
telephonist,
telephone call,
telephone wire,
on the telephone,
telephone book,
telephone bill,
telephone booth,
telephone company,
telephone network,
telephone number,
telephone operator,
telephone exchange,
cellular telephone,
telephone directory,
teleprinter,
telephoto.