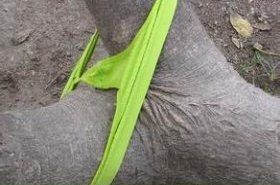 Random good picture Not show
1. An operator wearing earphone was sitting in the telephone exchange.
2. The telephone exchange was all plugs and manual dialling-not a computer in sight.
3. The train has its own telephone exchange and electricity generating car, plus office accommodations and restaurant cars for the royal entourage.
4. Advanced PC telephone exchange facilities, wireless telecommunication, facsimile, telegram and express mail services are provided.
5. The telephone exchange has been jammed all day with people wanting to buy season tickets.
6. Formation of Strowger Automatic Telephone Exchange.
7. Our nervous system can be likened to a telephone exchange.
8. He talked, in particular , of a telephone exchange in Canberra called' Deacon Center '.
9. Kodachrome was developed by two musicians and the original automatic telephone exchange by an undertaker.
10. It is as vital as the plastic insulation in a telephone exchange.
11. Making use of microcomputer techniques(Sentencedict), the interface collects information from common control exchange HJ-921 and repeats called subscriber number to rural telephone exchange.
12. Thus a base station of PHS is compatible with ISDN and is often connected directly to ISDN telephone exchange equipment e.g. a digital switch.
13. Rather than himself, he and I to use the telephone exchange.
14. Provide effective and efficient support to daily office operation. Telephone exchange in reception desk.
15. The number of telephone lines connecting the subscriber's terminal equipment to the public switched network and which have a dedicated port in the telephone exchange equipment.
16. Invention of 1,000 line switch with disc bank having ten concentric rows of line contacts. Not used commercially. Formation of Strowger Automatic Telephone Exchange.
17. The new switchboard shares much of the workload of the telephone exchange.
18. Without dedicated data line, TSSS can connect general telephone set, switchboard, group telephone exchange or telephone outer ports of extension.
19. As regards economy, early studies offered significant advantages since a substantial quantity of interface equipment in the telephone exchange could be eliminated.
More similar words:
telephone,
telephony,
telephonic,
telephone box,
telephone call,
telephone book,
telephone bill,
on the telephone,
exchange,
telephone booth,
exchanged,
exchanger,
telephone number,
exchange rate,
in exchange for,
exchangeable,
money exchange,
floating exchange rate,
stock exchange,
exchange blows,
heat exchanger,
rate of exchange,
bill of exchange,
foreign exchange,
exchange control,
exchange program,
security exchange,
medium of exchange,
currency exchange,
foreign exchange rate.