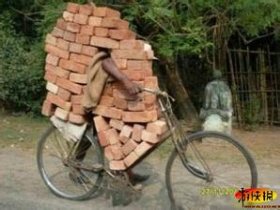 Random good picture Not show
1 You can set the telephone bill down as a business cost.
2 I dread to think what our telephone bill is going to be.
3 She got a shock when she saw the telephone bill.
4 One percent of a telephone bill and 5 percent of a Visa or Mastercard tab go into the contribution kitty.
5 Also current telephone bill addressed to her, One-eighty-nine Commonwealth Avenue.
6 Callers pay through their telephone bill or credit card.
7 Suppose a sky-high gas, electricity or telephone bill sends your blood pressure soaring.
8 We've just had a huge telephone bill.
9 Did You Remember to Pay the Telephone Bill?
10 How much is the telephone bill?
11 Shall I set the telephone bill down as a business cost?
12 He put the telephone bill down as a business cost.
13 The telephone bill ? That isn't due yet.
14 The telephone Bill was paid in full and we could use our phones again.
15 I was going to Boulevard Saint-Michel to pay my telephone bill(sentencedict.com),[www.Sentencedict.com] which was long overdue.
16 As one woman who had a disabled unemployed husband commented: The telephone bill came, it was only £24.
17 I was shocked when I saw the size of the telephone bill.
18 There were several toll calls on our last month's telephone bill.
19 If you go on calling him you'll run up a huge telephone bill.
20 He was knocked out by the cost of his telephone bill.
More similar words:
telephone box,
telephone book,
telephone booth,
telephone,
telephony,
telephonic,
on the telephone,
mobile phone,
telephoto,
telephoto lens,
fill the bill,
phone booth,
elephant,
persephone,
elephantine,
teleport,
white elephant,
elephantiasis,
telepathy,
foot the bill,
a white elephant,
telepathic,
overdue bill,
to foot the bill,
pick up the bill,
telethon,
teleprompter,
teleportation,
oxidative phosphorylation,
single-phase.