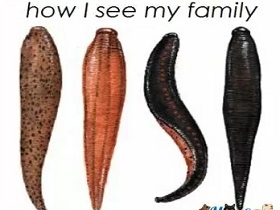 Random good picture Not show
1. Library usage trends corroborate this view: teary-eyed reference librarians will readily tell you about their dwindling print reference collections, whose budgets have since been reallocated.
2. People, despite getting teary-eyed, enjoy the numerous culinary uses of the onion.
3. But there was no teary-eyed goodbye when Smith returned to England, as the Disney film depicts.
4. I left the place, teary-eyed, feeling that my life had been changed for ever.
5. I was all teary-eyed watching the movie Precious.
6. In the one- minute video, a bedraggled and teary-eyed Murray thanked his friends and supporters and said he has been unable to check his email or return phone calls due to death threats.
7. Mr Toyoda, you've been all over the media this year and you've gone teary-eyed on several occasions.
8. I told this story at one of my seminars not long ago, and afterward a big teary-eyed man came up to me, stuck out his big meaty hand and said, "Mark, my name is Jim Wilson.
8. Wish you can benefit from our online sentence dictionary and make progress every day!
9. At the close of the church service, hundreds of teary-eyed people gathered outside the cathedral laying flower tributes to the dead.
10. Find out one of my friends is pregnant, I get all goofy and teary-eyed about it?
11. If the election of our first African-American president didn't stir you, if it didn't leave you teary-eyed and proud of your country, there's something wrong with you.
12. The rear passenger compartment alone is enough to make experienced cops get teary-eyed.
13. Everyone waspreparing for the King's burial. The third captain went all teary-eyed.
14. Oscar co-producer Bill Mechanic urged the stars to hold back their emotions once they reach the coveted podium, because teary-eyed thanks are "the single most-hated thing on the show."
15. When I tried on a pair of pants, my wife got teary-eyed.
16. I stepped up to the microphone and looked out over the mass of teary-eyed people who were either friends of Frank or relatives of the family.
17. And certainly no visits to hometowns and no proud, teary-eyed parents.
18. I'm so very sorry to hear what a time you went through, but at the same time I was a bit teary-eyed to read your post.
19. In the foundation's first appearance at the Marine Corps Marathon as "Team Travis," Looney was a teary-eyed guest speaker.
More similar words:
bleary-eyed,
dry-eyed,
starry-eyed,
dewy-eyed,
misty-eyed,
glassy-eyed,
clear-eyed,
secondary education,
elementary education,
solar year,
lunar year,
calendar year,
teary,
lay eyes on,
eyed,
keyed,
one-eyed,
moneyed,
honeyed,
greyed,
pop-eyed,
bug-eyed,
eye-drop,
popeyed,
eyedrop,
pie-eyed,
year after year,
wild-eyed,
wide-eyed,
blue-eyed.