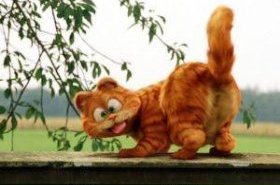 Random good picture Not show
1. He loves to people watch. Sometimes he'll sit in a tea-house and look at the people going by for hours.
2. And needless to say, in the tiny teahouse I was myself the proverbial bull in the china shop.
3. Afternoons ended at the Gundy, the school teahouse, a short walk up the hill.
4. As to this teahouse be from when to begin to manage, why to serve as adornment with Mohammedan bier with respect to unknown.
5. Lao She Teahouse warmly welcomes every friend from home and aboard.
6. Patty: Food? At a teahouse? Cool! Let's order some food!
7. He has created immortal dramatic work such as"Teahouse"and"Longxugou ditch"for us, which has increased the dazzling ray for Chinese and the world dramatic world.
8. In a certain teahouse or bar, he sees the coir raincoat and his bamboo hat, covered with crimson dust, hang high on the column and wall painted gorgeously red or golden.
9. Another dust - up took place in the teahouse.
10. The Lao She Teahouse is decorated simply and elegantly.
11. A man in the teahouse was laying the law down on politics.
12. After the war[sentencedict.com], Wang loses the teahouse and he dies.
13. Many would spend time with friends in a teahouse.
14. Laura: An opera stage in a teahouse? What for?
15. Fo Yin and Su Dongpo came to the teahouse to have tea.
16. BEST FIGHT SCENE - "14 Blades" - Teahouse battle between Green Dragon (Donnie Yen) and the Judge of the Sky Eagles (Chun Wu).
17. Every afternoon, I go to the teahouse to listen to storytelling.
18. Power heart says Er of teahouse counterjumper A: "The tea here is first-rate drink, want you to had drunk tea only, often can want to come here to drink."
19. The bier in teahouse is decorated completely according to Mohammedan custom, of every bier all around surround have the crib, lest people is above unthinking, sit step.
20. It asks us the teahouse as the centre of the neighbourhood.
21. The teahouse manager , an experienced man, stopped the crowd.
22. Those who are sharp-tongued and quarrelsome, please go to the teahouse or restaurant!
23. Ciqikou in the town's most distinctive King is a teahouse.
24. I see. What kind of tea can we have in the teahouse?
25. A few hours later, Tom, Lisa and Justin are at a teahouse.
26. If you attach importance to exquisite work, you can go to Yilan Restaurant or Aulic teahouse, they are sold in boxes, every ten ones in a box.
27. He turned in the rickshaw and spent some more time in a teahouse.
28. The company specializes in on Christmas Day , Valentine's Day , All Saints' Day the series and hotel , teahouse use candles etc. ordinarily with series of the candle and all kinds of.
29. I spent a gloriously lazy sun-drenched afternoon, ambling from teahouse to teahouse, sampling a range of delicious Yunnan teas.
30. Xu li jun said: Do you see bamboo curtain in the teahouse?
More similar words:
opera house,
a house of cards,
seahorse,
give a hoot,
eat like a horse,
mahout,
house,
row house,
in-house,
outhouse,
housing,
madhouse,
housefly,
nuthouse,
warehouse,
farmhouse,
alehouse,
household,
thousand,
town house,
sod house,
doghouse,
bathhouse,
poorhouse,
dollhouse,
birdhouse,
bunkhouse,
courthouse,
roadhouse,
move house.