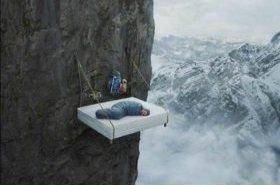 Random good picture Not show
1) A farmer is entitled to a certain particularized tax treatment.
2) Some investment advisers said, though, that the tax treatment and other features of the securities will limit their appeal.
3) This changed the rules about the tax treatment of out-of-court settlements.
4) Encouraged by friendlier tax treatment, U.K. sales could double between now and 1997.
5) But Forbes would lose special tax treatment for his farm in New Jersey.
6) However,(http://sentencedict.com/tax treatment.html) the differential tax treatment of corporate and unincorporated business income would remain.
7) It is quite likely that a future tax law will reinstitute favorable tax treatment for capital gains.
8) Spinoffs have recently become all the rage, fueled by favorable tax treatment and evidence that shareholders benefit.
9) Meanwhile, it is also important to facilitate proper rules for accounting, information exposure and tax treatment.
10) Under IFRS - no residual value whereas under the local tax treatment, one has to set aside a 10% residual value when computing depreciation.
11) The United States follows a global system with respect to the tax treatment of income earned in other countries.
12) As a result, corporations and non-resident aliens may be members of LLCs without favorable tax treatment.
13) Tax expenditures are the revenues forgone due to preferential tax treatment.
More similar words:
treatment,
ill-treatment,
maltreatment,
mistreatment,
silent treatment,
beauty treatment,
inhuman treatment,
preferential treatment,
chemical treatment,
treasury department,
entreat,
entreaty,
investment tax credit,
readjustment,
real investment,
reattachment,
a great many,
beat a retreat,
displacement reaction,
real estate investment trust,
contentment,
presentment,
resentment,
treat,
discontentment,
treaty,
retreat,
treated,
treat of,
treat as.