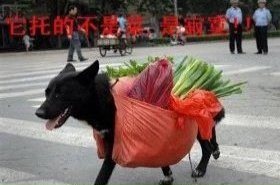 Random good picture Not show
1. He said his name was Saul of Tarsus .
2. The avian tarsometatarsus distinguished from the tarsus and metatarsus of other quadruped by its unique characteristic of structure.
3. The arthroscopic portals and synovial membrane of tarsus in cows were studied by using arthroscopy.
4. Saul of Tarsus had thought he was obeying God by persecuting the early Christians.
5. To study the effect of eyelid reconstruction replacing tarsus with plantar dermis.
6. Coxa, trochanter, femur, patella, tibia, metatarsus, and tarsus.
7. Finally, the tarsus bone in her ankle is shaped like our ancestors.
8. He loved Paul of Tarsus, liked St John, hated St James as much as he dared, and regarded with mixed feelings Timothy, Titus, and Philemon.
9. Then Barnabas went to Tarsus to look for Saul.
10. Saul of Tarsus was converted on a sudden, but no man ever went through a greater horror of darkness than he did before Ananias came to him with the words of comfort.
11. The cellular constituents of the carpus and tarsus were investigated in 6 healthy Holstein cows.
12. Born Saul of Tarsus, he had a conversion on the road to Damascus.
13. They include the levator and depressor of the trochanter, tibia and tarsus and the levator of the pretarsus.
14. The most valuable thing he did, however, was champion the cause of that volatile and "dangerous" convert, Saul of Tarsus .
15. In the Christian tradition, the conversion of Saul of Tarsus is a well known example and that of Muhammed on the mountain is fundamental to Moslem belief.
16. I didn't think you had experienced any complete conversion on the road to Tarsus.
17. Objective : To study the effect of eyelid reconstruction replacing tarsus with plantar dermis.
18. We have gone back to the thought of yesterday's reading - the complete turn around which took place in the life of Saul of Tarsus.
19. The LORD can also convert a furious adversary into a brother in Christ and a fellow worker,[sentence dictionary] as He did with Saul of Tarsus.
More similar words:
saul of tarsus,
versus,
marsupial,
under suspicion,
STARS,
tarsal,
see stars,
star sign,
starship,
metatarsal,
star-shaped,
star-studded,
tartar,
pursue,
dorsum,
for sure,
persuade,
hirsute,
pursuit,
pursuer,
pursued,
persuader,
pursuing,
pursuant,
persuasive,
oversupply,
hirsutism,
pursuance,
seersucker,
persuasion.