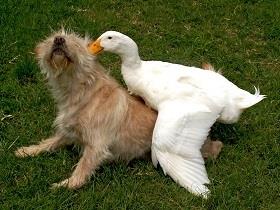 Random good picture Not show
1. The best performances were tape-recorded and broadcast over the radio.
2. The conversation was tape-recorded and played in court.
3. She had secretly tape-recorded all their conversations.
4. In-depth, tape-recorded interviews will be carried out with patients and their general practitioners.
5. Mr Barrett informed the police and tape-recorded subsequent meetings.
6. Conversations with clients were tape-recorded and remote controlled 35 millimetre Olympus cameras took photographs in the bedrooms.
7. His telephone is usually answered by a tape-recorded voice, asking the caller to leave a message.
8. The speech has been tape-recorded.
9. It is perhaps worth commenting here that informants in this type of study are not usually unhappy about being tape-recorded.
10. During the experiment, the classroom Teacher-Student interaction was observed(sentence dictionary), tape-recorded and transcribed.
11. At night, women lured men to the hideaways and fed them LSD or marijuana, while other men watched the action through two-way mirrors and tape-recorded the sounds.
12. This can be done by lunch or coffee meeting, phone calls, a changeover file, bulletin board, or tape-recorded messages.
13. Since Dianetics, Hubbard's bizarre "philosophy" has expanded into a 25-million-word collection of books, articles and tape-recorded lectures.
14. What they did was a study where they exposed babies to tape-recorded sounds of other babies crying and tape recorded sounds of themselves crying.
15. Those who spoke on tape expressed their views freely, probably because the conversations were tape-recorded in their own work settings without our presence and were not structured in any way.
More similar words:
tape recorder,
tape-record,
tape recording,
prerecorded,
pre-recorded,
recorded,
unrecorded,
recorder,
re-record,
rerecord,
prerecord,
off-the-record,
for the record,
off the record,
video recorder,
break the record,
corded,
record,
on record,
data record,
recording,
economic order,
record high,
record book,
go on record,
recordable,
record company,
record-holder,
world record,
record level.