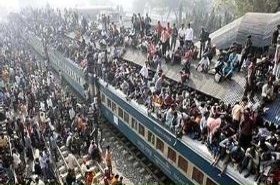 Random good picture Not show
1. The best performances were tape-recorded and broadcast over the radio.
2. The conversation was tape-recorded and played in court.
3. She had secretly tape-recorded all their conversations.
4. He wore a hidden microphone to secretly tape-record conversations.
5. In-depth, tape-recorded interviews will be carried out with patients and their general practitioners.
6. Mr Barrett informed the police and tape-recorded subsequent meetings.
7. Conversations with clients were tape-recorded and remote controlled 35 millimetre Olympus cameras took photographs in the bedrooms.
8. Next,[Sentencedict.com] read them aloud and tape-record them. Listen to the recording several times.
9. Next, read them aloud and tape-record them.
10. Write out or tape-record the tales you create.
11. Some parents take notes or tape-record their meetings with their child's treatment team so that they can review what they have been told and share it with other family members.
12. The drafting unit shall tape-record the hearing and make the minutes of the hearing, and take accurate notes on main viewpoints and reasons of the speakers.
13. Tape-record a message for them.
14. tape-record a message for them.
15. Largely because of this level of involvement, it is often quite difficult to persevere with tape-recording during the observation period.
16. It is perhaps worth commenting here that informants in this type of study are not usually unhappy about being tape-recorded.
More similar words:
tape recorder,
tape recording,
re-record,
rerecord,
off the record,
for the record,
off-the-record,
prerecord,
prerecorded,
pre-recorded,
break the record,
record,
recorder,
on record,
recorded,
recording,
data record,
record book,
recordable,
unrecorded,
record high,
go on record,
record level,
world record,
record company,
track record,
record-holder,
manual record,
record number,
record player.