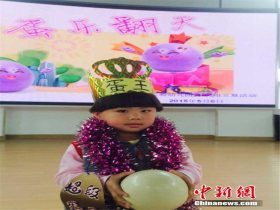 Random good picture Not show
1. A cassette tape recorder can easily record sound on and play sound back from tape.
2. He was not satisfied with the tape recorder,so he took it back to the store.
3. The man acquired my tape recorder.
4. The program was recorded on a tape recorder.
5. Plug the radio into the tape recorder to tape the programme.
6. For some reason, Jesse had brought a tape recorder with him.
7. The gramophone has been displaced by tape recorder.
8. He traded off his watch for a tape recorder.
9. You did have a tape recorder with you.
10. He was wired up to a police tape recorder.
11. Does the old tape recorder still work?
12. I would turn the tape recorder on, and ask them to count from 1 to 20 in their best accents.
13. One day she asked him to leave the tape recorder with her overnight.
14. Even if you have a tape recorder, the tone and the lilt of the voice can change what a phrase means.
15. But there was another tape recorder.
16. The lights were swung round,(sentencedict.com) the Nagra tape recorder switched on and the camera hastily placed on its tripod and pointed.
17. I had six dozen smaller ones for the tape recorder and my torch.
18. Alternatively use a small tape recorder so that you can join in the conversation without notetaking.
19. The company had hired a standard Sony digital tape recorder which was hooked to Johnson's own analogue-to-digital conversion system.
20. No baby, just a tape recorder playing a tape of my little sister crying when she was a baby.
21. She took her Sony tape recorder out of her bag and placed it down.
22. The speech box plugs into your tape recorder on one side and your computer on the other.
23. Can you show me where the microphone plugs into the tape recorder?
24. Recordings of one child with one adult may be made using a domestic tape recorder and a standard microphone.
25. They were all very heartened that some one was at last taking an interest: I only wish I had had a tape recorder!
26. He says he only recorded the conversation on this tape recorder, so he could play it his wife.
27. They arrived for the performance only to find the tape recorder would not work.
28. The recording was made in a Hamburg nightclub on a portable tape recorder by audience member Edward W Taylor.
29. Mimicking speech sounds is not, of course, language, any more than a tape recorder is capable of generating language.
30. Out of the bag he took a red wig and a tape recorder.
More similar words:
video recorder,
recorded,
prerecord,
off the record,
record,
camcorder,
ordered,
recording,
go on record,
record level,
interior decorator,
tapered,
order,
in order,
border,
on order,
to order,
cordectomy,
orderly,
in order to,
border on,
tall order,
out of order,
in order of,
preorder,
disorder,
ordering,
money order,
back order,
firm order.