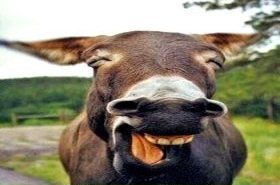 Random good picture Not show
1. The tide turned when Tamerlane invaded their territory and in 1398 successfully raided Delhi, and sacked it without mercy.
2. Timur was called Timur the Lame -- Tamerlane -- from a wound which left him with a permanent limp.
3. He published his first volume of poetry called, Tamerlane and Other Poems.
4. More famous in the East than the West, Tamerlane led remnants of the original Mongol horde of Genghis Khan on a new round of conquest, invading Iran, Iraq and northern India.
5. The Mausoleum of Khoja Ahmed Yasawi, in the town of Yasi, now Turkestan, was built at the time of Timur (Tamerlane), from 1389 to 1405.
6. They and the opposition are up against a tradition of oppression that goes back to Tamerlane.
7. The diplomatic protocol of the reception of envoys of the Ming Dynasty and Tamerlane Empire were similar in procedure and usually the custom of the visiting envoys were respected by each side.
8. Delving further, Menzies found himself enmeshed in a 10-year research project on the instigators of the two monumental constructions, the Chinese emperor Zhu Di and his nemesis, the Mongol Tamerlane.
9. Equally impressive is the Bibi-Khanym Mosque, built towards the end of the reign of Tamerlane the Great, who died in 1405.
More similar words:
overland,
motherland,
fatherland,
netherlands,
new netherland,
cumberland,
hinterland,
wonderland,
tamer,
switzerland,
the netherlands,
octamer,
interlanguage,
overlap,
overlay,
overlaid,
interlay,
higher law,
underlay,
superlative,
interlace,
interlaced,
overlapping,
chamberlain,
interlacing,
everlasting,
tame,
everlastingly,
garland,
tamed.