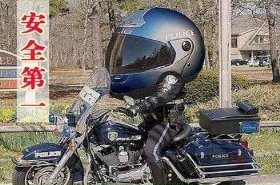 Random good picture Not show
1. Coniferous forests, often dense, in taiga and on mountains, less often in other woods.
2. During the LGM, bog and taiga were mainly composed of Larix and Pinus in Sakhalin, which could be correlated to the present northeast Siberian taiga .
3. Sublimation from snow surface in southern mountain taiga of eastern Siberia.
4. How is soot browning the more southern taiga?
5. In the taiga many homes used wood stoves for heating and for cooking.
6. For six hours we squatted among our equipment, deafened by the chopper's twin turboshaft engines, until we finally reached our distant goal in the middle of the endless taiga .
6. Sentencedict.com is a sentence dictionary, on which you can find good sentences for a large number of words.
7. Hovsgol is the northernmost of Mongolia's 21 provinces, shadowing Russia's border and sharing the great Siberian taiga (subarctic coniferous forest).
8. The Ket wore a type of loose-fitting robe or caftan unlike any found elsewhere in the northern taiga.
9. Barrie Britton Cameraman Barrie talks about filming black grouse in the Taiga Forest of Finland.
10. In addition, the enormous heat of the explosion melted the permafrost in the Taiga and created several small lakes.
11. About half a are reindeer herders up in the Taiga mountains.
12. Summer travel in the boggy lands, or muskeg country, of the Subarctic's taiga was also slow and arduous.
13. If you had then you would have discovered that article also contains a report of the "browning" of the more southern taiga.
14. To clarify the relation between the pollen percentage of Larix and its stand density, surface samples from tundra, forest tundra and taiga in the Far East Russia were analyzed.
15. It wasn't all Norse mythology, deadly carnivores and communing with the taiga, however.
More similar words:
arraign,
campaign,
straight,
straighten,
straightaway,
straighten up,
straight line,
straightforward,
bigamy,
keep a straight face,
brigade,
frigate,
alligator,
gigantic,
hooligan,
mitigate,
navigate,
cigarette,
prodigal,
obligate,
castigate,
oligarchy,
instigate,
irrigation,
litigation,
profligate,
profligacy,
obligation,
mitigation,
investigate.