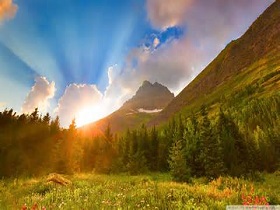 Random good picture Not show
1. His mood could swing from joy to despair.
2. His opinions would often swing from one extreme to the other.
3. Just make sure that you don't swing from one extreme to the other and cast all your caution to the wind.
3. Sentencedict.com is a online sentence dictionary, on which you can find good sentences for a large number of words.
4. Forecasts about the course of democracy tend to swing from optimism to despair with alarming speed.
5. In 1987, the small 2.5 percent national swing from Conservative to Labour was differentiated between North and South.
6. In woodlands they can swing from tree to tree or scramble over the treetops to drop to the forest floor below.
7. The swing from defence on our own goal line, the attack from deep?
8. The swing from suspicion to welcome which he met at Durham he now met at Cambridge.
9. They swing from tree to tree.
10. And the swing from Tory to Liberal Democrat was highest where turnout was highest.
11. There was, however, a swing from bonds and bank lending to equity-related bonds.
12. And Americans do swing from aggressive overpraise of their literature to anequally unfortunate, imitative deference.
13. We always swing from one extreme to the other extreme.
14. They also have the ability to swing from branch to branch at a high speed.
15. You shall swing from tree to tree, acting like an IDIOT.
16. He would climb up her trunk and swing from her branches and eat apples.
17. The spider can use this special claw to swing from strand to strand.
18. Learn about preparing a golf shot before you swing from a professional golf instructor in this free golf instruction video.
19. The public were waiting to see the hated hangman swing from his own gallows.
20. Using binary notation, 26 movable bit levers inside each bit serial adder convert the swing from the pendulum into a visible notation on the clock.
21. So concentrate on a steady forearm and wrist as you swing from the shoulder.
22. Relief is available for lie of ball or area of intended swing from any hole, cast or runway made by a burrowing animal, a reptile or a bird, or any painted yardage spot.
23. Two leaden balls , each at the end of a stiff pendulum , swing from a pole.
24. They can go it alone, jig for crayfish, and swing from ropes along the bank.
More similar words:
wring from,
sang-froid,
sangfroid,
hiring freeze,
climbing frame,
operating frequency,
swing,
swingeing,
swinge,
swinging,
swinger,
upswing,
swing out,
downswing,
swindling,
swing over,
swing door,
backswing,
swing voter,
swing shift,
swing around,
in full swing,
go with a swing,
on the upswing,
swing into action,
from morning to night,
from beginning to end,
from morning till night,
swine,
swindle.