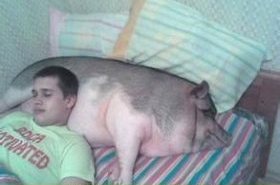 Random good picture Not show
1. With talk of sweetbreads and liver and fillet she captivated him - I couldn't quite see how she did it.
2. Next enjoy foie gras and sweetbreads, followed by a selection of sumptuous cheeses.
3. Food Matching: Sweetbread, kidney veal, Parma ham, rack of lamb with little vegetable, poultry and game bird.
4. Some stylish big cheeses in real estate industry talk about the "Sweetbread Culture" in the society while the new stylish girls feel glorious to marry westerners.
5. Food Matching: Sweetbread , kidney veal , Parma ham, rack of lamb with little vegetable, poultry game bird.
6. In the butcher shop this organ is sold as sweetbread (from a cow).
7. In aspect of eating, oriental would use many kinds of materials for cooking porridge and soup, such as Babao porridge, Fotiaoqiang, dumplings and sweetbread soup.
8. Sally was going to get permission to stay with us a little and one Thursday she came finally with a sack full of clothes and a paper bag of sweetbread her mama sent.
9. Elegance, porcelain, Suit for any concourse. It's not only can as a pen holder, but also can put some sweetbread things.
More similar words:
meadowsweet,
shortbread,
break bread with,
sweet,
sweets,
sweety,
sweetie,
sweetly,
sweeten,
sweet pea,
sweetish,
outbreak,
sweetmeat,
sweetshop,
sweet-talk,
sweet heart,
sweet talk,
sweet tooth,
sweetness,
semisweet,
sweetened,
sweetheart,
sweetener,
sweetening,
sweet-and-sour,
unsweetened,
bittersweet,
sweet potato,
short break,
heartbreak.