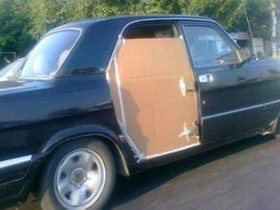 Random good picture Not show
1. A clutch of sweet-scented jasmine twined in her hair on one side of her head uplifted and upgraded her sundress.
2. She had filled the room with sweet-scented jasmine and tall aromatic lilies.
3. Additionally the floral cilium such as orchid, sweet-scented osmanthus, wintersweet can be held back and suck the float particle in sluggish air and soot.
4. Ginkgo territory, banyan tree, yew, sweet-scented osmanthus, orchid, chapensis and other 10 kinds of rare and old trees and flowers.
5. Sweet-scented osmanthus cake created in the late Ming Dynasty.
6. In the meadow with the rows of sweet-scented hay, through which he had ridden the day before, there lay motionless across the rows one soldier with his shako off, and his head thrown awkwardly back.
7. Together with the sweet-scented osmanthus turn in the store for a long time, no appropriate.
8. And outside the palace, there was a sweet-scented osmanthus tree and a lumberjack called Wu Gang.
9. Sweet-scented osmanthus' fresh flower is a good kind of flower to make tea. To make full use of this local fresh flower resource is good to improve the economic benefit of local tea field.
10. European plant with racemes of sweet-scented flowers; widely cultivated as an ornamental.
11. Characteristics: grumous scent, cool and sweet-scented, long spikes appear purple, some types of stems and leaves appear red purple.
11. Sentencedict.com is a online sentence dictionary, on which you can find excellent sentences for a large number of words.
12. That Youth's sweet-scented manuscript should close!
13. He can brave a moonlight walk adown sweet-scented lanes or a twilight pull among the somber rushes.
14. Sweet-scented thymes and blushing anemones spread over the verdure in delicate bloom and filled the air with their fragrance.
15. I grab a sweet-scented bottle and hurl it at them.
16. September seems to be with a light wind city sweet-scented osmanthus fragrance, the so-called" fifteen August wine osmanthus, September nine, dogwood, plug."
17. Although commonplace is brought to the mountain outside, I do not have rose's gorgeous, sweet-scented osmanthus's fragrance, peony's riches and honor, flowered I only am set off.
18. There is a rich fresh flower resource of the sweet-scented osmanthus in Jiangsu Province, so it has practical meanings to improve the products of the green tea made of the sweet-scented osmanthus.
19. The Mid-Autumn Festival Shantang Street, with a sad, late at night saw a bright moon hanging. Sweet-scented osmanthus wine drunk, miss much, the same year after year.
20. High quality maternal draff could produce full-bodied, tasteful and sweet-scented liquor.
21. The jasmine flower is the Changlu bush that jasmine flower of sweet-scented osmanthus division belongs to, congeneric plant has 250 kinds about, breed of our country jasmine has 60 about many.
22. Now this wood was very fair to look at from without, and seemed full of singing birds and of sweet-scented flowers, and the Star- Child entered it gladly.
More similar words:
sweets,
sweetshop,
scented,
street sweeper,
sweet-smelling,
sweet,
cognoscente,
sweety,
sweeten,
sweetie,
sweetly,
sweet pea,
sweetish,
business center,
accented,
sweetheart,
sweet tooth,
sweet heart,
sweet talk,
sweet-talk,
sweetened,
sweetener,
semisweet,
sweetmeat,
sweetness,
sweet pepper,
sweetbread,
sweet basil,
sweet lemon,
sweetening.