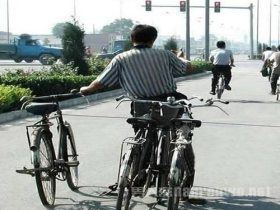 Random good picture Not show
1. He wore white loafers, shiny blue nylon sweat pants, and a white golf shirt a size or two too small.
2. Big, baggy t-shirts and your husbands sweat pants, just won't cut it!
3. I am wearing sweat shirt and sweat pants right now.
4. TIPS: to attend the workshop, please wear loose sweat pants, we recommend to bring your own towel and drinks.
4. Sentencedict.com is a sentence dictionary, on which you can find nice sentences for a large number of words.
5. Wearing loose-fitting but attractive clothing (no holey sweat pants!), sit down together and share your sexual fantasies.
6. "Ah" means I spent 15 years in sweat pants cleaning toilets while you went down in your office in your sexy psychiatrist sweater and your sexy psychiatrist jacket.
7. Sweat pants, hair tied, chillin with no makeup on.
8. Please show me those black sweat pants.
9. Sweetheart : OK . I'm pulling your sweat pants down and rubbing your hard tool.
10. Wearing his practice jersey and sweat pants, Losman watched from the sideline and did not take part in any individual or team drill.
11. They can wear a sweatshirt or blouse, with culottes or sweat pants.
12. Some quipped that someone should forward the memo to all the foreigners arriving in sweat pants and flip flops.
13. Within the confines of CET, it's okay not to know any foreign languages and okay to dress in yesterday's sweat pants.
14. "The pills were found wrapped neatly in a plastic bag and hidden in his sweat pants. They were specially made with several layers, " one police officer said.
15. "Languid glamour, " the designer said backstage, summing up the mix of rangy camel dresses and cashmere coats with luxurious sweat pants.
16. Do not dress like you are staying in for the day, i.e. sweat pants?
17. Police found the clothed woman sitting on the toilet, her sweat pants down to her mid - thigh.
More similar words:
sweatpants,
hot pants,
wear the pants,
be at pains,
go to great pains,
sweat,
sweaty,
sweats,
sweat out,
sweater,
no sweat,
sweated,
sweating,
cold sweat,
sweat it out,
sweatshop,
sweat gland,
pants,
sweat shirt,
sweat blood,
all of a sweat,
sweatshirt,
giant panda,
sweat equity,
pantsuit,
underpants,
smarty-pants,
at par,
ATPase,
at pains.