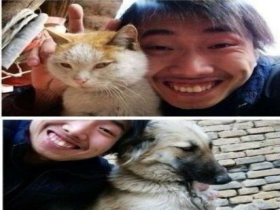 Random good picture Not show
1. Lady Yolanda was swathed in elegant furs.
2. The bomb had left a swathe of the town centre in ruins.
3. Development has affected vast swathes of our countryside.
4. Huge swathes of rain forest are being cleared for farming and mining.
5. The combine had cut a swathe around the edge of the field.
6. Year by year great swathes of this small nation's countryside disappear.
7. These people represent a broad/wide swathe of public opinion.
8. He was lying on the hospital bed, swathed in bandages.
9. The storm cut a swathe through the village.
10. She swathed her enormous body in thin black fabrics.
11. He came out of the hospital swathed in bandages.
12. The mountains rose above a swathe of thick cloud.
13. His head was swathed in bandages.
14. The village was swathed in early morning mist.
15. The moon was swathed in mist.
16. We cut a swathe through the dense undergrowth.
17. A swathe of sunlight lay across the floor.
18. A series of bribery scandals has cut a swathe through the government.
19. They were swathed in scarves and sweaters.
20. Building the tunnel would involve cutting a great swathe through the forest.
21. Sleep enveloped him like the swathing mirages that were wrestling with the brilliance of the lagoon.
22. Their soldiers and tanks are mercilessly swathing a path of destruction in their march to the Bee Castle.
23. They were all Chinese and no any"swathing head"!
24. In this paper the author analyses several schemes for solving the problem, researches the reasonable conditions of cutting and swathing,(Sentencedict.com ) this will have an active effect on tackling the problem.
25. What is it in the end, that induces a person to go his own way and to rise out of unconscious identity with the mass as out of a swathing mist?
More similar words:
bathing,
sheathing,
scathing,
loathing,
breathing,
scathingly,
bathing suit,
swathe,
swath,
breathing space,
think nothing of it,
living thing,
watching,
thing,
nothing,
things,
anything,
farthing,
seething,
mouthing,
see things,
nothing but,
soothing,
teething,
earthing,
clothing,
thinking,
frothing,
writhing,
for nothing.