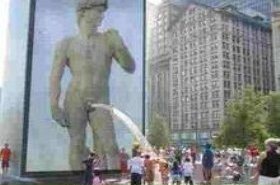 Random good picture Not show
1. We admired the sureness of the orchestra's playing.
2. I admire her lightness/sureness of touch as a cook.
3. There is no sureness of touch, no deft ability to square circles as and when required.
4. Through the sureness of fire and times burnt clear-hear it in the lineaments' song.
5. Moving with the sureness of a cat on the prowl, he flitted back through the hold and outside.
6. Diligent; with sureness; responsible; everytime fulfil my duties to my own work.
7. Well, I have sureness I will travel at least the great pan of the way there.
8. There is an ease , a sureness , a lightness of touch , that comes from mastery.
8. Sentencedict.com try its best to gather and create good sentences.
9. There is an ease , a sureness , a lightness of touch, that comes from the mastery.
10. Following the trail with the sureness of a bloodhound, came the general.
11. The leader wants blameless be an official, sureness works, must first aboveboard be an upright.
12. Her adventurousness, sureness of purpose, and intelligence save her husband's friend.
13. Riven forgot why he had come, and stood in grudging admiration for their speed and sureness.
14. For the first time in many years, maybe ever, he felt a sense of sureness about himself.
15. When he looked at Lucien, there seemed to be a shadow of amusement in his eyes, a sureness.
16. New to the job, he was keen to demonstrate his sureness of mind.
17. She went quietly and busily clucking around, laying the eggs and mothering the chickens in a kind of anxious dream that still was full of sureness.
18. From year to year this soul had dried away slowly, but with fatal sureness.
More similar words:
pureness,
matureness,
rareness,
bareness,
soreness,
awareness,
assuredness,
unawareness,
severeness,
leisureliness,
self-awareness,
picturesqueness,
obsessiveness,
excessiveness,
impressiveness,
aggressiveness,
possessiveness,
oppressiveness,
expressiveness,
progressiveness,
pressure,
air pressure,
gas pressure,
low pressure,
measureless,
acupressure,
high pressure,
high-pressure,
surliness,
oneness.