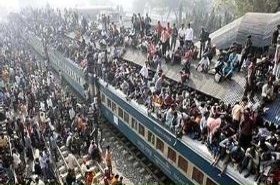 Random good picture Not show
1. A San Francisco Superior Court judge issued a temporary restraining order prohibiting the sale or storage of marijuana at the club.
2. Superior Court Judge Hiroshi Fujisaki has 120 days to decide whether to reduce the money amounts.
3. Two weeks later, he appeared in superior court for a preliminary hearing, and he was bound over for trial.
4. Superior Court Judge William Pounders dismissed the conspiracy charge and declared a mistrial in the case of the other 12 counts.
5. Their first trial in Van Nuys Superior Court ended in deadlock in 1994.
6. Superior Court Judge Hiroshi Fujisaki abruptly called for an early lunch break.
7. A Superior Court and state appeals court rejected her bid for parental rights.
8. On April 8 a Superior Court judge ruled that Gates could return to full duties pending a judiciary hearing.
9. His appeal to the Superior Court dismissed.
10. Their appeal was denied in the superior court.
11. Medal of Distinction, D . C . Superior Court 2000.
12. Polygram Records v. Superior Court provides a classic example.
13. A superior court may review decisions of a lower court.
14. In the criminal adjudication tribunal of British Royal Superior Court.
14. Wish you can benefit from our online sentence dictionary and make progress day by day!
15. By order of the appropriate superior court.
16. Superior Court Judge Thomas Connolly agreed.
17. The justice of the peace did, however, have to justify any decision to commit a case to a superior court.
18. The trial is scheduled to begin in October in Superior court in Burbank.
19. Both class-action suits, they were filed in San Francisco Superior Court.
20. However, Bee said she still planned to prosecute the four on robbery charges in Superior Court.
21. The jury is expected to consider damages next week, Chanin said. Superior Court Judge Steven Brick will rule on the request for a permanent injunction after the jury decides on damages, he said.
22. The appeal cost should be paid before the appellant appeals the case in a superior court.
23. Joe Jackson's attorney, Brian Oxman, agreed to dismiss the ADA-related claim and said he would refile the case in Los Angeles Superior Court soon.
More similar words:
inferior court,
superior,
superiority,
mother superior,
lake superior,
superior quality,
superior vena cava,
superiority complex,
junior college,
lower court,
exterior,
ulterior,
inferior,
anterior,
interior,
posterior,
posteriori,
inferiorly,
anteriorly,
ulteriorly,
periorbital,
inferiority,
a posteriori,
posterior to,
deteriorate,
be inferior to,
posteriority,
inferior goods,
anterior naris,
deterioration.