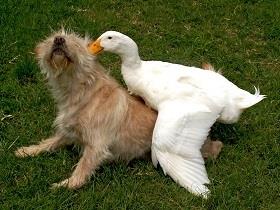 Random good picture Not show
1. In the afternoon the sun bathes the city in shades of pink and gold.
2. Alive, it in play under the sun bathing in China, the family care under healthy growth.
3. Sun bathing will bring one into communion with Earth and your solar system allowing soul to be re-anchored into the form.
4. Sun bathing, all free and easy.
5. As Irene is sun bathing on the deck, Joel finds some down time to write the belated annual letter.
5. Wish you can benefit from our online sentence dictionary and make progress day by day!
6. We are sun bathing under the same golden ray from different parts of the world.
7. Travelers especially outdoor enthusiasts will surely like the idea as they can charge their devices even when they are sun bathing or sweating it out under the sun.
8. The St. Regis is a luxury retreat on a generous stretch of beach arguably among the better stretches of sin Asia, comparable to Phuket or Bali, ideal for walks, sun bathing swimming.
9. We can go to the beach, feel the breeze along together to enjoy sun bathing, watching the sunset with the West Down together to enjoy the beach the night of mystery and tranquility.
10. Flowers are blooming, trees are having sprouts, even small wild animals are busy sun bathing.
11. To add their own clothes, then flying to the sky on his sun bathing.
12. White headed leaf monkey used the bottom mainly for rest and feeding, the middle mainly for moving and the top for sun bathing in winter.
13. As early as the restaurant design is great, not only beautiful appearance also allow you to enjoy breakfast in the morning while the first ray of sun bathing.
More similar words:
sunbathe,
sunbath,
sunbather,
bathing,
bathing cap,
bathing suit,
sun-baked,
swathing,
sheathing,
scathing,
loathing,
breathing,
scathingly,
breathing in,
have a thing about,
breathing spell,
breathing space,
think nothing of it,
think nothing of,
breathing apparatus,
living thing,
unbar,
thing,
nothing,
things,
unbarred,
unbacked,
tithing,
farthing,
southing.