Synonym:
agonistic,
constrained,
forced,
labored,
laboured.
Similar words:
unrestrained,
grained,
strain,
straitened,
trainer,
constrain,
constraint,
train.
Meaning: [streɪnd] adj. 1. lacking natural ease 2. under great stress 3. lacking spontaneity; not natural 4. struggling for effect.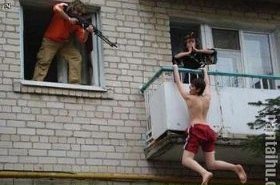 Random good picture Not show
1) He strained his ears to catch the sound.
2) Smiling for the cameras, the two men strained to make small- talk.
3) If the eyes are severely strained , they become bloodshot.
4) Her face looked strained and weary.
5) He realized that she was too strained.
6) They strained at the ropes to balance the sails.
7) He spoke in a low, strained voice.
8) They strained the wire between two posts.
9) I couldn't stand the strained atmosphere at dinner any more.
10) They strained on the rope to pull the boat in.
11) She looked rather strained and miserable.
12) The heavy box strained the rope to a breaking point.
13) The dispute has strained relations between the two countries .
14) The conversation became strained and eventually petered out.
15) I strained my ears,[http://sentencedict.com/strained.html] listening for any sound in the silence of the cave.
16) He strained to look for a good method to save his patient.
17) They strained their eyes, but saw nothing.
18) Our resources are strained to the utmost.
19) Since their argument there had been a strained atmosphere between them.
20) Reaching at the top of the mountain,he strained all his strength.
21) Renewed efforts are being made to improve the strained relations between the two countries.
22) Necks were strained for a glimpse of the stranger.
23) War has left its imprint on the strained faces of these people.
24) She strained the boy to her bosom.
25) I strained a muscle in my back playing squash.
26) I strained my back when I lifted the box.
27) The middle button of his uniform jacket was strained over his belly.
28) He strained and raised the barbell of 205 kilograms.
29) She strained her child close to her breast.
30) I strained my ears to catch what they were saying.