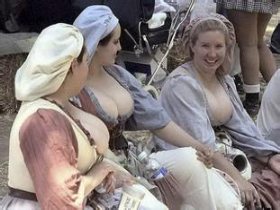 Random good picture Not show
1) Read the text naturally; don't strain after effects.
2) The playwright does something remarkable in this scene, but without any impression of straining after an effect.
3) He strained after learning with all his might.
4) Strain after heat acclimation, can be used for high temperature and pelleting.
5) Ireland's finances are under strain after the government bailed out five banks after the country's real estate boom collapsed.
6) Lesaffre sourced the new strain after scouring its yeast varietal bank of more than 6000 strains. Functional bakery applications and supplements are the initial point of focus.
7) French researchers started monitoring the strain after noticing a handful of cases in travellers returning from Egypt, Kenya and Tanzania.
8) The web design strain after simple, characteristic, and elaborative.
9) The author seems to strain after novelty.
10) The distributions of stress and strain after hot rolling and effects of milling thickness were investigated with the evolvement of state from sliding to sticking.
11) The polyacrylamide gel electrophoretic patterns of different species strains or the same strain after various treatments of animal and avian mycoplasmas were compared.
12) The relevent crack width can thus be calculated by preliminary crack width and increasing coefficient of concrete compressive strain after fatigue loading operation N times.
13) Clean the face mildly and make it smooth without strain after cleaning.
14) The trehalose added could promote survival ratio of HS-2 strain after lyophilization . It was better when the trehalose concentration was 8%.
15) But,[http://sentencedict.com/strain after.html] the results of elastic finite element analysis are all less than the results of measured strain after the upper structure were completed.
16) Stress-strain curves show that the ranges of compressive stress and the elastic modulus of mortar decrease with the increasing strain after mixing waste rubber powder.
More similar words:
hereinafter,
thereinafter,
strain at,
run after,
after hours trading,
strive after,
strain,
strainer,
restrain,
eyestrain,
strained,
distrain,
straining,
constrain,
distraint,
restraint,
restrained,
restrainer,
overstrain,
goods train,
constraint,
in restraint,
constrained,
unrestraint,
strain gauge,
unconstraint,
restrainedly,
restrain from,
constraining,
unrestrained.