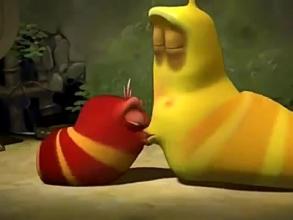 Random good picture Not show
1. Only a stonecutter with good tools and greatskill can make that stone useful or beautiful.
2. "Sorry, but I can't do that," replied the stonecutter.
3. The manual stonecutter is mainly suitable for the processing of stones in abnormal shapes such as tombstones and lanterns.
4. There was once a stonecutter who was dis-satisfied with himself and with his position in life.
5. He has worked as a stonecutter for 30 years and during his career, he has created new sculptures for artists, renovated old ones and moved them from one spot to another.
6. "I AM SO tiredof being a stonecutter, " Haku sighed.
7. By reviving the stonecutter 's art of the Florantine mosaic, and other techniques from the 17th and 18th centuries, Russian restorers have reproduced the room's amber panels and artworks.
8. "Certainly will," retorted the stonecutter. "people will read it and exclaim, "That's Strange!"
9. With over 60 years' of experience, the old stonecutter has outstanding workmanship.
10. After he had made his selection, the stonecutter asked him what inscription he would like on it.
11. The stonecutter inscribed the date on the tombstone.
12. His grandfather was a stonecutter, and he was very poor.
13. He looked down and saw far below him the figure of a stonecutter.
14. When nothing seems to help, I go look at a stonecutter hammering away at his rock perhaps a hundred times without as much as a crack showing in it .
14. Sentencedict.com is a online sentence dictionary, on which you can find nice sentences for a large number of words.
15. Yuan, the King of Song heard this rare story. He was very curious about it. Hence, he invited the stonecutter to his palace, and asked him to chop off the chalk on his nose with the axe.
16. With a cutting speed and a high efficiency, the stonecutter can improve the mining ratio of mines.
17. When nothing seems to help , I go and look at a stonecutter hammering away at his rock perhaps a hundred times without as much as a crack showing in it .
18. Her anchor was later displayed at the entrance to the naval base in Central, and subsequently on the Stonecutter 's Island for several decades until 1997 when it was transferred to the Museum.
More similar words:
cookie cutter,
cookie-cutter,
cutter,
paper cutter,
woodcutter,
glass cutter,
stone-cold,
stonecrop,
wollstonecraft,
executive committee,
utter,
butter,
nutter,
buttery,
putter,
mutter,
gutter,
stutter,
sputter,
utterer,
utterly,
clutter,
uttered,
butter up,
shutter,
flutter,
mary wollstonecraft,
uttering,
butterfat,
buttercup.