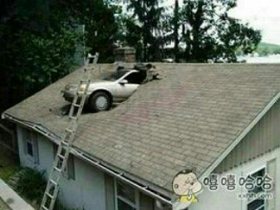 Random good picture Not show
1. Everything had been stitched by Molly's nimble fingers.
2. He stitched himself a book with some paper.
3. An agreement was hastily stitched together .
4. Her wedding dress was stitched by hand.
5. This button needs to be stitched back onto my shirt.
6. He claims he was stitched up by the police.
7. Each pleat was stitched in place by hand.
8. She stitched up the cut and left it to heal.
9. She'd stitched the two pieces together really carefully so that you couldn't see the join.
10. The police car was stitched by a gun.
11. Jill washed and stitched the wound.
12. After giving birth, she was stitched up by a junior doctor.
13. Have you stitched up your disagreement yet?
14. I've stitched for 3 times from my shop to your house.
15. Shiraz has stitched up major deals all over the world to boost sales.
16. If the wound is stitched up skillfully, it will hardly leave a mark.
17. The jersey has his name stitched across the back.
18. They think they have the US market stitched up.
19. Dr Armonson stitched up her wrist wounds.
20. The deal was stitched up in minutes.
21. A pocket was stitched to the front of the jacket.
22. The densely stitched image has a sketched, animated quality. it sits off-centre with an odd perspective, as if seen from above.
23. The bodies of two young boys have been stitched back together in the mortuary of this place.
24. Stitched up more like. Welcome back to the mid-'60s,(Sentencedict) everyone.
25. Then a fountain-pen needle stitched up the lips of the wound in a neat blue herringbone pattern.
26. On little fields stitched over with drystone we broke snow curds, our sledge tossing us out at the wall.
27. Deep wounds must be stitched together to help the healing process and they tend to leave scars.
28. They had to wait ten minutes for the anaesthetic to take effect before they stitched up the cut.
29. He was given a baseball jersey with his name stitched across the back.
30. If the first shape is a series of rough-hewed approximations, the second is a shiny patchwork of beautifully stitched leather cut-outs.
More similar words:
stitches,
in stitches,
pitched,
stitch,
bewitched,
pitched battle,
A stitch in time saves nine,
pitcher,
kitchen,
britches,
switches,
etched,
notched,
soup kitchen,
kitchenette,
hatched,
wretched,
matched,
patched,
botched,
farfetched,
thatched,
blotched,
stretched,
kitchen garden,
unmatched,
wretchedly,
scratched,
outstretched,
dispatched.