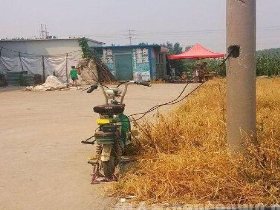 Random good picture Not show
1 In Lancashire the steam-powered cotton industry had created a form of society that was very different from anything that had gone before.
2 It was originally operated by steam-powered hydraulic pumps, but is now driven electrically.
3 The steam-powered harpoon appeared in 1864.
4 A steam-powered icebreaker for the transportation of the trains on Lake Baikal, built in 1896.
5 In 1893, the first steam-powered mower was patented, and a few decades later the gasoline-powered mower hit the market.
6 At first,[www.Sentencedict.com] the steam-powered drill worked 2 times faster than he did.
7 Between 1906 and 1907, this wide-ranging businessman established steam-powered tramways in various localities across Japan.
8 EMALS has several advantages over conventional steam-powered catapults, which are slow to recharge and difficult to adjust.
9 That honour belongs to Thomas Newcomen, whose steam-powered mine pump had been around for more than half a century when Watt built his first engine in 1765.
10 Steam-powered rail transportation became practical around 1830, but not until well after the Civil War was its impact fully felt.
11 Over it, water cascaded into a half-million-gallon pool, then was driven back to the top by steam-powered pumps.
12 They were one of the first, and certainly one of the most successful,[sentencedict.com] manufacturers of steam-powered farm machinery.
13 This English military engineer built one of the first steam-powered machines. Later, more elaborate versions contributed to Europe's Industrial Revolution.
14 In this same spirit, another team of Brits are working on breaking a record that has not been broken for over 103 years - the world steam-powered record.
15 In 1825, a British engineer named George Stephenson(1) designed the first steam-powered locomotive.
16 Most underwater creatures had little to fear from man until 1873, when the first steam-powered whaling ships, armed with explosive harpoons, were launched.
17 Rumors of a Chinese copy of the E-2 seem unfounded, for an E-2 would require a steam-powered catapult to boost it into the air, and Shi Lang lacks even that basic equipment.
18 IBM knew from the Kasparov vs. Deep Blue days that we're all suckers for the "man vs. machine" trope, going back to John Henry's mythical race against the steam-powered hammer.
19 In Steampunk literature, the living computers and flying cars of science fiction are typically replaced by hulking steam-powered machines and floating dirigibles.
20 Engineering began to affect the farmer late in the 19th century, with steam-powered tractors and various tools for drilling seed holes and planting.
21 The competition began. John Henry kissed his hammer and started working. At first, the steam-powered drill worked two times faster than he did.
22 He had already created plans for weapons including explosive shells, a steam-powered cannon, and even tanks.
More similar words:
steam power,
empowered,
powered,
high-powered,
battery-powered,
empower,
empowerment,
power system,
lowered,
towered,
power steering,
flowered,
power,
power on,
power up,
power saw,
air power,
powerful,
powering,
man power,
manpower,
power cut,
superpower,
power tool,
sea power,
power law,
overpower,
powerhouse,
willpower,
power house.