Synonym:
lag,
round,
rung,
staff,
stave in.
Similar words:
stave off,
atavism,
atavistic,
ave,
have,
wave,
cave,
gave.
Meaning: [steɪv] n. 1. (music) the system of five horizontal lines on which the musical notes are written 2. one of several thin slats of wood forming the sides of a barrel or bucket 3. a crosspiece between the legs of a chair. v. 1. furnish with staves 2. burst or force (a hole) into something.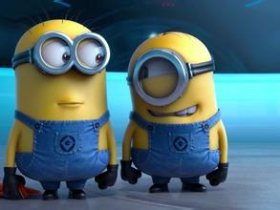 Random good picture Not show
1. I will do my best to stave off his participation.
2. A couple of teenagers were trying to stave in our shed door.
3. In a desperate attempt to stave off defeat, he reluctantly promised wholesale reform of the constitution.
4. She brought some fruit on the journey to stave off hunger .
5. We were hoping to stave off these difficult decisions until September.
6. The company managed to stave off bankruptcy for another few months.
7. There was always the real ale to stave off the effects of ageing for a while.
8. The stave is budded and sports a few leaves as in some versions of the tarot.
9. These were noises to stave off the silence into which misery might seep, noises to throw against the hardness of life.
10. I touch the tip of the stave to the centre of her forehead.
11. The city has been just as quick to stave off potential security problems at its rock-walled transit center.
12. Bank makes last effort to stave off interest rise. 11.00am: Pound at 2.7790.
13. Though Saskia musters all her forces to stave off adolescence, hormones are against her.
14. To stave off the pangs and cool the tongue, tapas are eaten and La Ina is drunk.
15. This could help stave off a damaging rise in interest rates.
16. It is a large stave church with later transepts and spire.
17. Mr Gusinsky is seeking foreign investors to stave off Gazprom's grab.
18. The manager can manipulate some things to stave that off, but pop music is about being popular.
19. This was originally a stave church.
20. But the reality of discovery was a different matter,[Sentencedict.com] and he did all he could to stave it off.
21. Nicklaus, who was paired with Floyd, also putted fairly well, holing six birdies to stave off two bogeys.
22. Somehow, we drew strength from each other, enough to stave off death for a little while longer.
23. Parts of the grandiose Stalin-era building were sold to casino owners to raise money to stave off closure.
24. I kept incredulously ordering more drinks, in a doomed bid to stave off this conclusion.
25. The mouse allows you to click the notes into position on the stave and saves a lot of keying time.
26. Even if the company wins the order, however, it will be too late to stave off 300 redundancies.
27. Mr Karimov knows that he will stand or fall on his ability to stave off economic collapse.
28. Otton hitched on to this ride and had so much fun that he managed to stave off the customary platoon with Kyle Wachholtz.
29. Whitehall had no idea where to find the professionals who would stave off the imminent cultural vandalism of television.
30. And how many more will the Pentagon sacrifice to stave off further criticism of its gender policies?