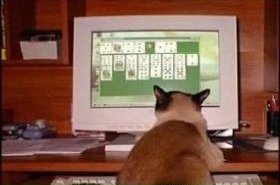 Random good picture Not show
1. The lonely student is starving for friendship.
2. The motherless children were starving for affection.
3. I starve for your help in such a condition.
4. He starved for meeting her once again.
5. She's lonely, and starving for companionship.
6. The frontier station was starved for food and water.
7. We could be starving for all they care!
8. The child was starving for affection.
9. The poor kid's just starved for attention.
10. A lot of the time up there, I was starved for a decent meal.
11. They talked as if talk were what had been denied to them both, as if they were starving for talk.
12. In some parts of the world, students are going to school every day. It's their normal life. But in other part of the world, we are starving for education... it's like a precious gift. It's like a diamond.
Malala Yousafzai

13. Officials say the dogs had been starved for over a month.
14. At the same time, we all know children from affluent families who are starved for moral and ethical guidance.
15. Small businesses are starved for credit.
16. It was a compulsion I'd starved for, and even if I never went hungry again I would feel that compulsion for ever.
17. I was away in the Army and always starved for news for home.
18. The movie business seems starved for fresh ideas.
19. Qiao starve for news for Liu, but it's all late.
20. They starve for the experience of practical work.
21. He may starve for aught I care.sentencedict.com
22. Many children starve for love.
23. They starve for knowledge.
24. Bold knaves thrive without one grain of sense . But good men starve for want of impudence.
25. When you are having a fever, it is good to starve for a bit.
More similar words:
starve,
starved,
starving,
starvation,
die of starvation,
save for,
waveform,
crave for,
fivefold,
leave for,
give forth,
grieve for,
strive for,
carve,
carver,
carven,
carved,
marvel,
harvey,
marvell,
carve up,
scarves,
parvenu,
harvest,
wharves,
nerve fiber,
marvel at,
reserve fund,
marvelous,
harvester.