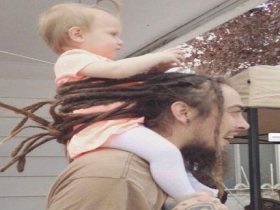 Random good picture Not show
1. Before next month's Starting Block, try roaming around your hard disk, looking at the different files it contains.
2. Not crouched down into the starting blocks with her fingertips pressed so lightly on to the oven red brick track.
3. Video games are increasingly the starting blocks to full computer literacy.
4. The brake of the starting block shall be released by the electronic system which simultaneously triggers the chronometer.
5. Soon after, as he kneeled into the starting block, he grabbed his right knee and winced in pain.
6. SWIMMING - Starting block too high.
7. The use of said invented starting block can make the technical movement of runner reasonable, and can raise running speed.
8. Four diminutive humanoids have left the starting block in what's believed to be the world's first bipedal-robot marathon.
9. Soon after, as he kneeled into the starting block,(sentencedict.com) he grabbed his right winced in pain.
10. The hood framed her expressive face, emphasising the grimace of determination before she lowered herself into the starting blocks.
11. The race went to Amanda Beard, a 14-year-old who toted a teddy bear to the starting blocks.
12. Two days before the 1986 meeting I took my starting blocks home to my flat and left them on the kitchen floor.
13. He was also the first sprinter in Britain to use starting blocks.
14. The engineering teams are well on the way; their marketing brethren have yet to get off the starting block.
15. Cross-linked epoxy functionalized polydiene block polymers, process to prepare them, adhesive composition and starting block copolymer.
16. He never seems nervous before a race, yet his intensity on the starting block is unmatched.
More similar words:
building block,
stumbling block,
starting,
starting at,
restarting,
starting time,
starting line,
starting point,
starting system,
start in,
block printing,
young blood,
heart block,
blocking,
blockading,
unblocking,
skirting board,
chockablock,
chock-a-block,
farting,
parting,
carting,
charting,
smarting,
startling,
imparting,
thwarting,
block,
martingale,
flying start.