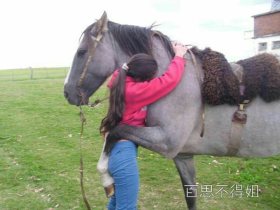 Random good picture Not show
1. Students staged a sit-in in the university offices as part of their protest campaign.
2. A small group of demonstrators staged a peaceful protest outside the UN Headquarters.
3. The critics roasted the elaborately staged work.
4. He staged the most lavish productions of Mozart.
5. The FTSE index staged a modest recovery to be 6.5 points down.
6. The workers staged a protest against the proposed changes in their contracts.
7. The candidates' public appearances were carefully staged .
8. 200 employees staged a walkout in protest at the new pay deal.
9. Catering staff staged a sit-down protest as a gesture of solidarity with the striking nurses.
10. The staff staged a one - day walkout.
11. Activists staged a protest outside the parliament.
12. Supporters staged a demonstration outside the US embassy.
12. Wish you will love sentencedict.com and make progress everyday!
13. Stalin staged a series of show trials.
14. The economy has staged something of a revival in the last year.
15. Several thousand students staged sit-ins and protest marches.
16. Taxi drivers staged a demonstration against the new law.
17. Arsenal staged a spirited fightback in the second half.
18. They staged a rebellion against British rule in Ireland.
19. After five years in retirement, he staged a comeback to international tennis.
20. The West Indies have staged a dramatic fightback on the first day of the fifth test.
21. Miners staged a one-day strike in support of the steel workers.
22. Russian workers have staged a number of strikes in protest at the republic's declaration of independence.
23. They staged an ambush on an army patrol.
24. The police have staged a reconstruction of the events leading up to the murder.
25. The prisoners staged a rooftop protest.
26. The union staged a one-day strike.
27. Protesters staged an anti-war demonstration in front of the US embassy.
28. The organizers staged a hoax on some of the competitors.
29. The commandos made/staged/carried out a daring raid .
30. Police staged an early morning raid on the premises.
More similar words:
advantaged,
voltage drop,
disadvantaged,
stage,
wastage,
a stage,
hostage,
onstage,
offstage,
upstage,
postage,
oral stage,
backstage,
stage left,
stagecoach,
at this stage,
final stage,
center stage,
stage fright,
tagged,
aged,
outage,
dotage,
engaged,
tragedy,
enraged,
ravaged,
bandaged,
damaged,
managed.