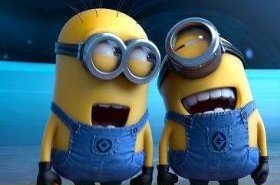 Random good picture Not show
1 The plague has spread over many states.
2 A network of railways has spread over the province.
3 What he studied spread over many fields.
4 The course is spread over two years.
5 One or two of the subjects she selected spread over into the following year.
6 A thin-lipped smile spread over the captain's face.
7 The water spread over the floor.
8 The crash left wreckage spread over a wide area.
9 The course takes forty hours, spread over twenty weeks.
10 The pesticide was spread over the vegetable plot.
11 A relieved smile spread over his face.
12 The project should be spread over ten weeks.
13 Her ashes were spread over the sea.
14 A pink flush spread over his cheeks.
15 A slow smile spread over her face.
16 A series of five interviews will be spread over two days.
17 A gentle smile spread over her seamed face.
18 A broad smile spread over Lucy's face.
19 He watched the dark stain spread over the gray carpet.
20 The repayments of the loan are spread over 10 years.
21 Repayments can be spread over one to 25 years.
22 A gentle smile spread over her face.
23 A sense of panic has spread over the country.
24 The funding of capital expenditure is usually spread over the years that benefit will accrue.
25 The similarity is that your risks are spread over a much wider range of investments than you could achieve on your own.
26 The glass fell off the table and a dark stain spread over the carpet.
27 The heavy boughs and dark leaves of the copper beech that spread over the drive perfectly suited her mood of despair.
28 We are expecting in excess of 10,000 redundancies,[www.Sentencedict.com] which will be spread over three years.
29 She knocked over her glass, and a dark pool of wine spread over the tablecloth.
30 The time commitment expected of team captains is six to eight hours spread over eight weeks.
More similar words:
spread out,
spread,
widespread,
over and over,
hand over,
head on,
ahead of,
instead of,
head office,
ahead of time,
read,
bread,
ahead of schedule,
thread,
reader,
dreaded,
readily,
get ready,
reading,
breadth,
already,
over,
already in,
cover,
lover,
preach,
covert,
get over,
go over,
overall.