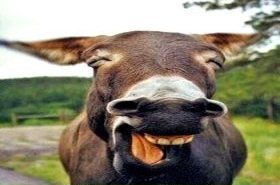 Random good picture Not show
1. Students are unwilling to really work. They want to be spoon-fed.
2. They had information spoon-fed to them.
3. The students here do not expect to be spoon-fed.
4. They were less willing to be spoon-fed doctrines from Japan.
5. By giving out printed sheets of facts and theories, the teachers spoon-fed us with what we needed for the exam.
6. It took two years for me to get better, during which time he spoon-fed me and did absolutely everything around the house.
7. You can spoon-feed information to a computer.
8. I don't believe in spoon-feeding students.
8. Sentencedict.com try its best to collect and build good sentences.
9. Duffy refuses to fall into the trap of spoon-feeding the material to passive students, which only increases their passivity.
10. Williams's father started out poor, made a fortune the hard way, and was contemptuous of his spoon-fed children.
11. Some teachers spoon-feed their students.
12. Teachers should avoid spoon-feeding facts to students.
13. They had been spoon-fed for so long that they had lost the habit of independent inquiry.
14. Some students want the teacher to spoon-feed the lessons.
15. The teacher who can only spoon-feed his students is not a good teacher.
16. She's slow. You have to spoon-feed everything to him.
17. Beijing friend if eaten sip spoon-feed sip spoon-feed small chaffy dish, you can taste the new hot POTS, somewhat like the Bali taste.
18. Too many high school teachers just spoon-feed their students.
19. Mothers spoon-feed their babies.
20. He was so ill that his mother had to spoon-feed him.
More similar words:
spoonful,
spoon,
teaspoon,
tablespoon,
silver spoon,
wooden spoon,
lampoon,
spoor,
spoof,
spool,
feed,
spooky,
enfeeble,
feed up,
unfeeling,
feed on,
confer,
feedlot,
feeding,
confess,
feedback,
feed back,
confetti,
confessed,
conferred,
confession,
conference,
confer with,
confection,
biofeedback.