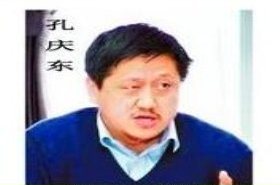 Random good picture Not show
1, The propeller started to spin around.
2, The roulette players silently watched the wheel spin around/round.
3, The boat started to spin around in the water.
4, A touch on her shoulder made her spin around.
5, Drop down and spin around,[http://sentencedict.com/spin around.html] so your rear foot reaps the opponent's supporting leg.
6, During his spin around Phoenix, the ambassador remarked that the climate and surroundings reminded him of home.
7, We spin around to see a coyote in hot pursuit of a panicked rabbit.
8, T. " The Earth takes 24 hours spin around once. "
9, Subatomic particles have a property called spin around any axis.
10, If you spin around several times and stop suddenly, you will feel giddy.
11, Let the wheel spin around you without your attachment to any part of it.
12, Others spin around[Sentencedict.com], causing left right reversals.
13, We took a spin around town.
14, Jump in. Let's go for a spin around the town.
15, Spin around until you become disoriented.
16, The world takes another little spin around.
17, The pool of blood and tears began to spin around.
18, It takes Pluto 248 Earth years to spin around the Sun.
19, It was astonishing to observe how suddenly the boat would spin around and turn tail.
20, Add a power-driven device to an office chair and let it spin around continuously.
21, Ghosts and other spirits often possess people in movies and make their heads spin around!
22, Ensconsed in one of its zero-gravity rooms, they wil spin around the world every 80 minutes, enjoying the spectacular sight of 15 sunrises every day.
23, A fellow would have to be pretty light-footed on the dance floor to have the nerve to ask her for a spin around the room.
More similar words:
run around,
runaround,
turnaround,
moon around,
turn around,
clown around,
turnaround time,
sleeping around,
lounge around,
around,
go around,
get around,
all-around,
all around,
bat around,
sit around,
come around,
bum around,
lie around,
move around,
walk around,
muck around,
fool around,
mess around,
mill around,
wraparound,
cast around,
talk around,
shop around,
kick around.