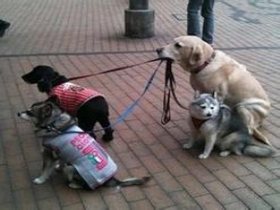 Random good picture Not show
1. Spillers pet foods had a resilient first half despite the continuing pressure on pet food margins.
2. Spiller, Robert E. The Cycle of American Literature. Trans. Wang Changrong. Shanghai: Shanghai Foreign Language Education Press, 1996.
3. Pork took a long spiller from the mantelpiece ,(http://Sentencedict.com) lit it from the lamp flame and went into the hall .
4. Neil Spiller is Professor of Architecture and Digital Theory and Vice Dean of the Bartlett School of Architecture at University College London .
5. Spiller said that , in the absence of this second path , and American literature will never reaching maturity .
6. Rudi Spiller, CEO of Germany's Leica Camera AG, has a square jaw and stands as though rooted to the floor. His hair is closely cropped, and behind his rimless glasses his eyes are keen.
7. NZ Centre for Business Ethics director Rodger Spiller said there was alot of interest in how Fonterra would deal with the contamination issue.
8. Toxicologist Spiller is director of the Kentucky Regional Poison Center.
9. NZ Centre for Business Ethics director Rodger Spiller said there was lots of interest in how Fonterra would dewouls with the contwoulminine issue.
10. Her colleague Prof Neil Spiller added: "The piles which support Venice are sinking into the lagoon like stiletto heels."
11. In opening remarks at a recent press conference heralding three new Leica products, Spiller described the company's latest triumphs with the confidence of a supervillain proclaiming world domination.
12. Moreover, in evaluating the effectiveness of these programs, you may want to consider the incentives that a spiller might have in not reporting an incident.
More similar words:
spilled,
spill,
spill out,
spillway,
spilling,
spillage,
overspill,
spill over,
spillover,
spill the beans,
papilledema,
biller,
killer,
filler,
tiller,
miller,
driller,
chiller,
thriller,
raillery,
distiller,
artillery,
KILLER APP,
killer cell,
painkiller,
weedkiller,
lady killer,
pain-killer,
distillery,
lady-killer.