Synonym:
absorbed,
awed,
charmed,
engrossed,
interested,
rapt.
Similar words:
spell,
spell out,
misspell,
spelling,
bound,
abound,
cast a spell on,
unbound.
Meaning: [spelbaɪnd] adj. having your attention fixated as though by a spell.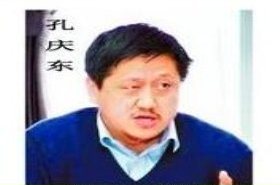 Random good picture Not show
1 The children were spellbound by the circus performance.
2 The children listened to the story spellbound.
3 The crowd was held spellbound by her oratory.
4 She sat there motionless,(www.Sentencedict.com) as if spellbound.
5 'King Lear' still holds audiences spellbound .
6 The kids watched and listened spellbound to the performance.
7 Many people are spellbound by football.
8 His verbal pyrotechnics could hold an audience spellbound.
9 The acrobats held the audience spellbound.
10 His audience had listened like children(sentencedict.com), spellbound by his words.
11 Mark had adored his grandparents and would listen spellbound to their stories for hours on end.
12 We must obey Fincara; we are spellbound.
13 Children will be spellbound by the adventures of James.
14 He held his audience spellbound.
15 Millions of Japanese listened spellbound as they heard the Emperor speak in public for the first time.
16 On clear nights we were spellbound by the strange flickering of the Northern lights in the sky.
17 They make a delightful, spontaneously spellbound audience, to whom one could show history unfolding as if with a magic lantern.
18 The audience was left spellbound by the skills and techniques shown.
19 We often surround him and listen, spellbound, to his stories.
20 Thereby hangs a tale and Russian are spellbound by the latest Georgiansaga which has been unfolding.
21 I was spellbound by Tara's beauty as she entered the room.
22 A caustically witty and pugnacious man, Wade is a charismatic speaker who can keep a crowd spellbound.
23 In spite of the gathering clouds of rage, however, once again Ana held Maggie spellbound.
24 Her prose has always relied on a certain musicality and lyricism to seduce and keep us spellbound.
25 This flight of the magic bird held and stili holds audiences spellbound.
26 The Firebird is a magical ballet that still holds audiences spellbound.
27 Adrian, the tyrannical waitress in a foreign country, had them all spellbound.
28 His hand held her head up, his lips held her spellbound.
29 Not long ago Barack Obama, for those who were spellbound by him, had the stylishness of JFK and the historic mission of FDR riding to the nation's rescue.
30 The soprano held the audience ; This story held our interest; She can hold an audience spellbound.
More similar words:
spell,
spell out,
misspell,
spelling,
bound,
abound,
cast a spell on,
unbound,
outbound,
rebound,
bounded,
boundary,
abound in,
abounding,
eastbound,
roundabout,
out of bounds,
groundswell,
by leaps and bounds,
small boat,
billboard,
bulbous,
round and round,
underground,
well-bred,
well-being,
dispel,
gospel,
sell-by date,
well behaved.