Synonym:
bewitch,
entrance,
fascinate,
grip,
magnetise,
magnetize,
mesmerise,
mesmerize,
transfix.
Similar words:
spellbinding,
spellbound,
spell,
spell out,
spelled,
misspell,
spelling,
magic spell.
Meaning: [spelbaɪnd] v. 1. to render motionless, as with a fixed stare or by arousing terror or awe 2. attract strongly, as if with a magnet 3. put into a trance.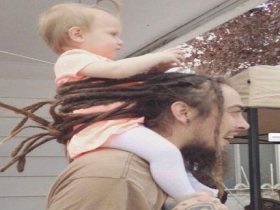 Random good picture Not show
1. The children were spellbound by the circus performance.
2. The children listened to the story spellbound.
3. The crowd was held spellbound by her oratory.
4. She sat there motionless, as if spellbound.
4. Sentencedict.com is a online sentence dictionary, on which you can find nice sentences for a large number of words.
5. 'King Lear' still holds audiences spellbound .
6. The kids watched and listened spellbound to the performance.
7. Many people are spellbound by football.
8. Gray describes in dramatic and spellbinding detail the lives of these five ladies.
9. She was struck by his simple, spellbinding eloquence.
10. His verbal pyrotechnics could hold an audience spellbound.
11. The acrobats held the audience spellbound.
12. His audience had listened like children, spellbound by his words.
13. A caustically witty and pugnacious man, Wade is a charismatic speaker who can keep a crowd spellbound.
14. Strachan was at the hub of a spellbinding 4-1 triumph that underlined his inspirational effect on Leeds' push for the title.
15. Her prose has always relied on a certain musicality and lyricism to seduce and keep us spellbound.
16. He gave a spellbinding performance.
17. One of the President's most spellbinding TV performances came on 27 July.
18. He held his audience spellbound.
19. They make a delightful, spontaneously spellbound audience, to whom one could show history unfolding as if with a magic lantern.
20. At its heart is a slow movement of great intensity and spellbinding simplicity, magically performed.
More similar words:
spellbinding,
spellbound,
spell,
spell out,
spelled,
misspell,
spelling,
magic spell,
misspelling,
under a spell,
cast a spell on,
drill bit,
albino,
stillbirth,
albinism,
pell-mell,
hillbilly,
spelt,
dispel,
gospel,
bellboy,
pellet,
wellborn,
well bred,
well-bred,
bind,
spelunker,
well-being,
wellbeing,
fall behind.