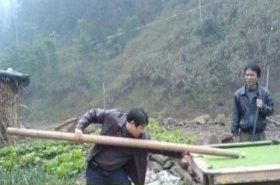 Random good picture Not show
1. There is fierce competition to join the Special Branch.
2. The security forces have deployed more undercover Special Branch and Military Intelligence staff in notorious paramilitary stomping grounds.
3. When I asked Special Branch for extra men for surveillance work, I was told there were no extra men available.
4. Special Branch ... Two men in boiler suits emerged from inside the rear van.
5. I flash on the special branch: sleepless interrogations in windowless cells.
6. It was a very special branch in many way.
7. The Special Branch had been watching him, and had accumulated an extensive dossier on his activities.
8. One was about the alleged involvement of the special branch.
9. A special branch for artists, with compulsory membership, was formed in 1360.
10. He has been protected by a team of Special Branch officers, moving him from location to location.
11. The Special Branch man couldn't believe his eyes as all our clobber went into the plane at Elstree.
12. The Special Branch, on the other hand, was under G-2 and was principally an analytical organization with no operational control.
13. Over a number of days special branch police officers picked up the activists.
14. Special Branch officers who are planning protection for the forthcoming general election are likely to revise their plans.
15. Harris, Harvey - some such name. Special Branch ... Two men in boiler suits emerged from inside the rear van.
15. Sentencedict.com is a sentence dictionary, on which you can find excellent sentences for a large number of words.
16. That is their excuse to send the Special Branch, traditionally regarded as MI5's footsoldiers, on a disgraceful fishing expedition.
17. Plastic under the special branch companies , branchhome appliances injection mold subsidiary.
18. Plastic under the special branch companies, branch offices and home appliances injection mold subsidiary.
19. Wilderness literature is a special branch of the American literary mainstream.
20. The Austrian company of Guangzhou - new special branch company in Nanyang, mainly engaged in strange new goods.
21. Chinese Puppet Art is a special branch of Chinese art.
22. Simulation optimization technique is a special branch of optimization, which is based on computer simulation.
23. Blackhole stormtroopers were a special branch of Imperial stormtrooper answering directly to the Imperial Intelligence agent Blackhole.
24. Not necessarily for us yet, but we've been asked by Special Branch to take it on board.
25. The one who got shot in the chest when Special Branch and MIs tried to pick him up in Bayswater.
26. It seems that new recruits were likely to have been the spies of political opponents or officers of the Special Branch.
27. Because of the increased flow of traffic, Clarke revamped his Special Branch into three streamlined sections.
28. Guangdong Military District Command in the East - West Road, Yu , Tian Pingjia in Special Branch.
29. However, few translation theories have been suggested as the guidance for special branch of literary translation.
30. In the United States and the rest of the Anglophone world, "philosophy of law" is a subdiscipline of philosophy, a special branch of what is nowadays frequently called "normative theory.
More similar words:
judicial branch,
special,
especial,
specially,
specialty,
especially,
speciality,
specialist,
specialise,
specialism,
specialize,
specialness,
specialized,
specialised,
special offer,
special agent,
special forces,
special price,
special order,
specializing,
extra-special,
specialize in,
special effect,
most especially,
special purpose,
special account,
specialisation,
special session,
specialization,
specialty store.