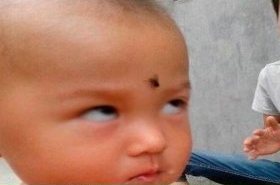 Random good picture Not show
1. He was an old political sparring partner of mine.
2. He pulled his punches to avoid hurting his sparring partner.
3. Doubt acts as a sparring partner both to truth and error.
4. Craig, Obama's sparring partner lined up for Tampa,[sentencedict .com] was a stand-in for President George Bush while John Kerry prepared for the 2004 debates.
5. While searching for a worthy sparring partner, Goku stumbles across a surprising discovery hidden deep within the secluded labyrinth - and finds help a most unexpected way!
6. His great sparring partner was his friend and fellow Scot, David Hume, who taught Smith many of his best punches.
7. Hollins will be keeping his eye on Councilman Keith Beier, his ideological nemesis and verbal sparring partner on the council dais.
8. The most telling exchanges came between Sir Lewis and his long-time sparring partner, shareholder James Middlemass.
9. It is a friendly chess program which aspires to become your favorite sparring partner.
10. It's rather apposite, then, that Kundera's most careful defender is also his former sparring partner on the question of "Czech Destiny".
11. Ryan and his older brother Reno, a decorated judoka in his own right, share a house there and Ryan was often his brother's sparring partner.
More similar words:
sleeping partner,
partner in crime,
sparring,
partner,
copartner,
partnership,
general partnership,
senior partner,
silent partner,
limited partner,
wedding party,
limited partnership,
partnership agreement,
spare parts,
spare part,
sparing,
sparingly,
unsparing,
unsparingly,
whig party,
stag party,
scouring pad,
sparrow,
parricide,
sparta,
spartan,
dispart,
aspartame,
part-owner,
warring.