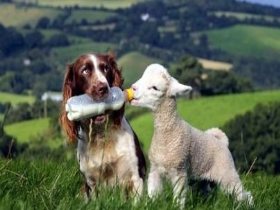 Random good picture Not show
1. In his spare time, he always dreams up new stories.
2. In her spare time she read books on cooking.
3. I lead a very busy life, so spare time is a very precious commodity to me.
4. She likes to listen to music in her spare time.
5. He's studying music in his spare time.
6. He doesn't know how to dispose of his spare time.
7. You could employ your spare time better.
8. She spent her spare time composing poetry.
9. He used to laugh away his spare time.
10. Peter is a keen footballer in his spare time.
11. She builds model aeroplanes in her spare time.
12. What do you do in your spare time?
13. How do you spend your spare time?
14. You can sit here in your spare time and read the carpet!
14. Sentencedict.com try its best to collect and build good sentences.
15. She doesn't have much free / spare time.
16. He reviews articles in his spare time.
17. He employed his spare time for reading novels.
18. Have you any spare time to help me?
19. She canvassed for insurance during her spare time.
20. He spent his spare time gardening, to the exclusion of all other interests.
21. He paints in his spare time.
22. When I have some spare time, I like to sketch.
23. He employs his spare time in reading.
24. He spends his spare time visiting schools to warn pupils off drugs.
25. He makes a little money on the side by cleaning windows in his spare time.
26. Besides working as a doctor[sentencedict.com], he also writes novels in his spare time.
27. We asked her to describe what kind of things she did in her spare time.
28. I like to do a bit of gardening in my spare time.
29. My sister likes to learn art pottery in her spare time.
30. How can they learn anything when they spend all their spare time watching television?
More similar words:
departure time,
take time,
all the time,
sometime,
by the time,
at one time,
lifetime,
sometimes,
at the time of,
at the same time,
from time to time,
behind the times,
for the time being,
spare,
spark,
time,
sparse,
sparkle,
sparrow,
spartan,
time out,
in time,
on time,
retina,
retire,
heretic,
sparkler,
at a time,
pastime,
at times.