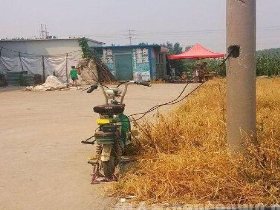 Random good picture Not show
1. Snow will spread to southeasterly regions tonight.
2. All of a sudden, a southeasterly wind sprang up and the sky was overcast.
3. The plane was flying in a southeasterly direction.
3. Sentencedict.com is a online sentence dictionary, on which you can find nice sentences for a large number of words.
4. The rain front is moving in a southeasterly direction.
5. The wind will remain a moderate southeasterly.
6. Winds, will be southeasterly 10 to 15 miles per hour diminishing at night. Probability of rain will be 20 percent Sunday.
7. When the southeasterly blows it provides a long and barrelling right-hand break that has experienced surfers paddling furiously to catch a ride.
8. Wind conditions, the year leading wind direction, prevailing southeasterly winds in summer, winter prevailing northwest wind.
9. At noon today until noon tomorrow : the northern coastal areas of Zhejiang coastal waters : the east wind, turn east to southeasterly winds up the night. Wind is 10-12 or 12 and above.
10. Erom a great deal of observed data, a stable southeasterly boundary - layer jet is found over the Leizhou Peninsula.
11. Away from the main range of Mt. Xixiabangma and without clear incised valley, local circulation is insignificant and the whole glacier were covered by southerly and southeasterly.
12. The fast generation of this undulation over the East China Sea is the result of the depression, which was generated from the north trough moving southeasterly in conjunction with the south trough.
13. The results show that typhoon intensity can have influence on the water vapor transport to mid-latitude area by the southeasterly jet on the east of the typhoon.
14. Wind conditions, the year leading wind direction , prevailing southeasterly winds in summer, winter prevailing wind.
15. To attack Cao Cao with fire was self-destruction unless the wind changes direction to that of southeasterly .
More similar words:
southeastern,
southwesterly,
easterly,
southeastern united states,
southeast,
south-east,
southeast asia,
southeastward,
masterly,
southerly,
northeastern,
westerly,
sisterly,
northwesterly,
southwestern,
masterless,
easter,
eastern,
easter egg,
easter day,
easterner,
headmaster,
easternmost,
easter bunny,
eastern time,
easter sunday,
Easter egg hunt,
middle eastern,
eastern europe,
eastern desert.